Social Media Shares
A Scripted Freelance Writer Writing Sample
Say hello to Amanda K. Payne, APRN! Amanda is a board-certified Women's Health Nurse Practitioner. She's been working with The Woman's Clinic since 2014. She's a native of Cabot, Arkansas and graduated with her Bachelor of Science in Nursing in 2007 from Arkansas State University. She worked as a Labor and Delivery nurse for 7 years before completing her Masters of Science Degree in Nursing at UAMS in 2013. When Amanda isn't working, you can find her traveling the world or spending time at the lake with her friends and family! Amanda is currently accepting new patients! Schedule your visit with her today at 877-455-1491. http://bit.ly/2wtwfOa #WomansClinic #OBGYN
---
CRASH & BURN! Tag a friend you want to "Crash & Burn" with this weekend! Join us for Happy Hour tonight from 4-7PM & late night from 9PM to close! #CravingCopelands #CopelandsOfLR#AlwaysSomethingGood
---
Check out Charlie Simpson on Fox 16 Good Day sharing some tips for parents getting their children back in the routine for school. http://bit.ly/2nROLMB #ARCC #RelationshipCounselor
---
When you think of healthy relationships, what comes to mind first? #ARCC #RelationshipCounselor
---
Perfect for driveways as well as slabs on grade, Novamesh is great for those who need a material that offers strength with less plastic shrinkage. http://bit.ly/2Ba1eES #Razorback #Concrete
---
After skin cancer, breast cancer is the most common cancer diagnosed in women, so it is important to know the symptoms in the link below!
https://mayocl.in/2DpwrDP #ContourMed
---
Do you suffer from pre-diabetes? Join our Diabetes Prevention Program! We meet every Monday at 5:30PM at the McCrory Fitness Center. We'll help you achieve your weight loss goals and get you on track for living a healthier lifestyle! For more information, contact Amanda Austin at 870-731-0277! #ARcare #HealthForAll
---
Get your foam fingers ready! It's GAME TIME! Our favorite #PromoPrincessHannah is back with her favorite Game Day promotional items from Arkansas Graphics! Check out Hannah's Hot Picks—Episode #5!
To stay up to date with Hannah & all of the latest Arkansas Graphics news, make sure you subscribe to our YouTube channel, here:https://bit.ly/2vpekc0 #ArkansasGraphics #HannahsHotPicks#GameTime
---
If you ask anyone in a marketing role, they will tell you that color is used to inspire actions, purchases, and reactions to marketing materials. Check out how and why we do just that here at Arkansas Graphics for our customers on a regular basis. http://bit.ly/2nS6Hqr #AGI#ArkansasGraphics
---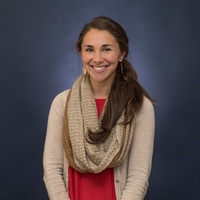 I am a social media manager, graphic designer, photographer & blogger in Central Arkansas. I'm passionate about building brand awareness with creativity and imagination. I use social media graphic design and captions to spark interest while utilizing on-brand content & topics for my clients to keep the conversation going with authenticity. I create social media strategies with my clients to help them dream to reach their business goals realistically.
Hire Chelsea S