Social Media posts
This is a writing sample from Scripted writer Therese Goussy
For Sphinx's 20th anniversary, give yourself the gift of becoming a Sphinx ambassador!
Make a donation in a multiple of $20 (www.Sphinxmusic.org/donate)
Receive a Sphinx sticker in the mail
Show us where you put it with the hashtag #Sphinx20 & encourage your friends to get involved!
We'd like to invite you for a lunch date this Friday! Tomorrow at 1pm EDT/12pm CST, we'll be livestreaming our Sphinx Performance Academy at Roosevelt University final recital via Facebook live - so grab some food, some coworkers, and gather round Sphinx's facebook page for some midday entertainment!
Today our summer camp students spread smiles at the new #SpiritPlaza! Absolutely incredible to see local students bring their beautiful spirits and talents to this new #Detroit treasure!
Written by: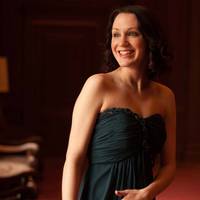 Experienced communications manager skilled in public relations, copywriting and editing, social media, fund development, and event promotion. Positive, empathetic collaborator and passionate forward-thinker with a B.A. in Communication and Public Relations from the Honors College at Michigan State University. Currently work as the Manager of Communications & Special Events for a nonprofit organization, where I author and edit all external communication materials including print and digital newsletters, press releases, social media posts, email and direct mail fundraising campaigns, event invitations, and more.
Hire Therese G