Smell Like a Star: Celebrities' Favorite Fragrances
A Scripted Freelance Writer Writing Sample
Fragrance has played a huge role in the world of cosmetics and fashion throughout history. Whether for everyday use or special occasions, men and women alike are always searching for their signature scent; a scent that coincides with their personality. With so many different fragrances to choose from, often times people turn to celebrities for inspiration. Celebrities are trendsetters and there is surely a Hollywood star that everyone can identify with. Fortunately, celebrities are always willing to dish out the scoop on their favorite fragrances.
To simplify the process of finding a signature scent, take a look at the favorites of nine very different celebrities:
Anne Hathaway
Anne Hathaway is a young, natural beauty that can be seen starring in movies such as The Devil Wears Prada and The Intern. Whether on film or on the red carpet, Hathaway is always refined and polished. The fashionista's classic, yet hip style carries over to her choice in fragrance. By spritzing on a dab of Chanel's Chance, she further projects an air of timeless elegance with a dash of something new. Combining fresh notes, such as lemon and pineapple, with classic florals, this scent proves that traditional and innovative scents can truly come together as one.
Taylor Swift
Taylor Swift is a young celebrity that started out as a country singer, yet has quickly taken over the pop industry. Her style on the red carpet and in her day to day life is much like her catchy tunes; fun but classy. When it comes to fragrances, Swift likes to project the bubbliness of her personality without seeming childish. Escada Moon Sparkle is a favorite with notes of flowers and fruit that are girly although complex enough to be taken seriously. Of course, she also dawns her own scents, Taylor by Taylor Swift and Wonderstruck, which have a similar allure.
Adele
Adele is a sultry British singer that is famous for her intensely emotional ballads, such as "Hello" (2015) and "Someone like You" (2011). While Adele freely expresses personal emotions through her music, her style when it comes to fashion is much more reserved. With such a refined appearance, Adele adds a touch of seduction and spiciness through her choice of perfume. Christian Dior's Hypnotic Poison is a favorite, which combines notes of flowers along with tantalizing treats such as vanilla and almonds. Wearing this scent, Adele evokes a sense of drama and mystery while still remaining natural.
Zooey Deschanel
Zooey Deschanel is an actress best known for her lead role in The New Girl. Much like her character's personality, Deschanel has a loveable yet quirky personality. Her choice in fashion and fragrance is certainly what one would expect from such an eccentric individual. Deschanel is not a fan of traditional floral-based perfumes for women and instead prefers scents that reflect real life every day smells. When she wishes to add a touch of perfume, she reaches for the one of a kind Demeter line. Some of her favorite Demeter scents include Birthday Cake, Chocolate Chip Cookies and Fresh Cut Grass. Adorning these exclusive scents by Demeter project a certain down-to-earth, whimsical feel that fits her personality to a tee.
Sofia Vergara
Sofia Vergara is one of many celebrities that has released their very own line of fragrances. Naturally, the exotic bombshell actress wears her own scent dawned Sofia. When she is not wearing her own scent, however, she reaches for Creed's Jardin d'Amalfi. With hints of Sicilian lemon, sandalwood and ambergris, this fragrance is reminiscent of the exquisite Italian coastal region. This fragrance is exotic, natural and seductive like Vergara herself.
Miley Cyrus
Miley Cyrus is a singer, best known for her over the top, attention grabbing antics and outrageous fashions. Naturally, not just any scent is suitable for such a show stopper. Cyrus regularly reaches for her favorite scent, Juicy Couture's Ea De Parfum. Juicy Couture's Ea De Parfum embraces bold notes of watermelon, passion fruits, wood and crème brulee. This unique combination of scents creates a one of a kind perfume that lets everyone know a trendsetter is among them.
Arianna Grande
Arianna Grande is an actress and musical diva. Grande is the ultimate girly girl when it comes to fashion. She can regularly be seen sporting a very high ponytail along with plenty of pink and frills, giving her a very sweet and delicate appearance. When it comes to her signature scent, her style is more in line with her appearance than her big personality. Grande enjoys the fruity, sugary cotton candy scent of Aquolina's Pink Sugar which further adds to sweet, girly allure she is known for. In addition to this fragrance, Grande also wears her own perfumes such as Ari by Arianna Grande which also incorporates notes of sweet fruit and sugar.
Clint Eastwood
Clint Eastwood is a legend in Hollywood. He is best known for his portrayal of rugged, masculine characters. In real life, Clint Eastwood is not much different from his characters. He is a true "manly man" and his sense of fashion in fragrance is no exception. When Eastwood reaches for cologne for a special occasion, he, like many other male celebrities, goes for Creed's Green Irish Tweed. This fragrance is a classic for men with hints of ambergris, sandalwood and lemon verbena. The outdoorsy and sporty scent certainly adds to the rugged and masculine appeal of Eastwood's persona.
Justin Beiber
Justin Beiber has been a heartthrob idolized by tweens and teenagers since the release of his first single. His style is young and hip and when it comes to his scent, he stays true to his image. Beiber wears many fragrances but Herrera for Men is one of his favorites. With notes of tobacco, musk and citrus this cologne gives Beiber a young, masculine smell that is fitting for the star. When it comes to Beiber's favorite scent on a woman, chances are he prefers women that sport the fragrances from his own line of women's perfumes.
---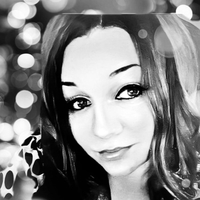 Amber is an experienced lifestyle and travel writer with a Bachelor's Degree in English and Literature. With over 11 years of experience, Amber has written for outlets like Huffington Post and SheKnows, along with globally recognized print publications. She specializes in crafting informative, yet engaging travel guides, long form blog posts and S.E.O. optimized web content for small businesses, as well as Fortune 500 companies. A vast knowledge of real estate, travel, beauty and wellness topics enables Amber to accurately hone in on your brand's unique personality and overall mission to cater content to your specific needs. Whether luxury branding or a more budget-friendly approach is required, Amber is highly focused on customer satisfaction and strives to exceed expectations.
Hire Amber H