Ramen in Brooklyn: Best of the Borough
A Scripted Freelance Writer Writing Sample
Ramen in Brooklyn: Best of the Borough
Growing up in Brooklyn, a meal of ramen noodles meant that Pops probably hadn't been paid in a few weeks, and Ma had used up the last of the ground beef in the freezer. Lean times. The soup was very salty and practically neon yellow; you would have dipped your saltine crackers in the broth, and watched it become a pile of goop on the slippery noodles.
The mainstream experience of ramen in the States. has recently undergone a radical transformation, as local restaurants have started to serve serious presentations of the formerly low-end classic. Our preferred ramen joints here in Kings County pay attention to the details and make use of unique ingredients; you'll pay a little dough at these select destinations, for flavorful soup is worth more than a few coins.
Okonomi – Yuji Ramen
With outposts located in our very own 'Burg (and even Japan), this acclaimed ramen eatery varies its menu by the day, so you can experience something new during each visit. Chefs use seasonal ingredients in proficient combinations, and the restaurant's tiny size offers visitors an opportunity to act as audience for the expert preparation of most dishes.
Noodles at Yuji bathe in broths that are mainly seafood-based: some are rich and creamy, others light and spicy. Still others range elsewhere in the spectrum of flavor, and might include additions of unexpected texture, such as a sprinkle of toasted sesame seeds.
When you visit Yuji, ready yourself to embrace a sense of adventure—exotic ingredients like monkfish liver may confuse the uninitiated.
Nana Ramen
You'll find this clean, streamlined space on Malcolm X Boulevard in BedStuy. Lined with natural wood paneling and bare lightbulbs, this ramen joint is always packed to the brim with its ravenous visitors. Nana Ramen appeals to most passing appetites, with ramen often customized with additional toppings, such as soft-boiled eggs or kikurage (wood ear mushrooms).
Seasonal selections are often sensational, like the kimchi salad ramen: a bowl of fire, with slick noodles swimming in vegetables, topped off with one very nice egg. Soothe your palate at the end of dinner and opt into Nana's choice dessert: a green tea brulee.
Momo Ramen
You love the noodles, but you also love the dumplings—don't implode with your inability to choose. At Momo Ramen, you'll get the best of both worlds. The restaurant is sparsely decorated, but its modern and clean interior offers a varied selection of eats.
Try Momo's curry bowl for some spice to warm the senses, or sample the umami delight of dan dan ramen, a mouthful of textures blended with a peanut sauce. This place transcends any singular culture, with its nod to the Italians in the Miso Cheese Ramen, which includes an immersion of butter and a delightful dust of parmesan. Dumplings here also satisfy, with vegetable or meat fillings to give you some options.
Chuko
Over in Prospect Heights, Chuko is another space in neutral tones with wood paneling (we're sensing a pattern here). This ramen spot's main mission is to use "traditional and novel ingredients," and the food is good enough to draw in substantial crowds.
Noted for a sense of restraint with the salt shaker, Chuko relies on fresh ingredients and careful preparation. Visitors enjoy bone broths and veggie miso selections, full of flavor and well-cooked noodles. Of note on the menu is an inspired kale salad, with crispy sweet potato, raisins, and a miso sauce that melds together the dish.
Make your weekend something special with a visit to the borough's top ramen, and step out in your favorite shirt from Jon Dough. Sip some broth in your ringspun cotton from Jon Dough to taste the ultimate in Brooklyn's downtime chill.
---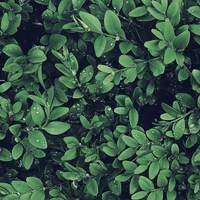 Hubspot Inbound Marketing certified content writer, specializing in vivid imagery and targeted results.
Hire Danielle M