Press Release Sample: Sphinx Organization 20th anniversary events
A Scripted Freelance Writer Writing Sample
FOR IMMEDIATE RELEASE** **
CONTACT: Therese Goussy 734-255-7623 Therese@SphinxMusic.org
SPHINX ORGANIZATION TO CELEBRATE ** 20 YEARS OF POSITIVE IMPACT**
Sphinx will mark milestone anniversary with 20th annual Sphinx Competition and new global artist network and convening SphinxConnect
Detroit – The Sphinx Organization will celebrate 20 years of transforming lives through diversity in the arts by launching a new artist network and global convening, SphinxConnect, in conjunction with the nonprofit's flagship Sphinx Competition this Feb. in Detroit
The national Sphinx Competition presented by DTE Energy Foundation, featuring the top young musicians of color, ages 12-30, will culminate in the Finals Concert at 2p.m. on Sunday, Feb. 12th at Detroit's Max M. and Marjorie S. Fisher Music Center. The three Senior Division (ages 18-30) finalists will perform with the all Black and Latino Sphinx Symphony Orchestra (SSO), lead by guest conductor Thomas Wilkins, and compete for the top honor, the $50,000 Robert Frederick Smith Prize and a chance to solo with major orchestras across the country. Additionally, audience members will have the opportunity to text in their votes for the Audience Choice winner, sponsored by Mercedes-Benz Financial Services. The SSO and featured guest University of Michigan Men's Glee Club, lead by conductor Eugene Rogers, will premiere a newly commissioned fully orchestrated version of "The Seven Last Words of the Unarmed" by composer Joel Thompson, made possible in part with the support of Linda and Stuart Nelson. This is a multi-movement work honoring the lives of Michael Brown, Trayvon Martin, Oscar Grant, Eric Garner, Kenneth Chamberlain, Amadou Diallo, and John Crawford.
Sphinx will also launch SphinxConnect, the epicenter for artists and leaders in diversity, a global convening dedicated to career development for musicians of color. Hundreds of musicians, industry leaders, students, and diversity advocates will gather from Feb. 9-12 at the Westin Book Cadillac for over 30 sessions, more than 60 speakers, and featured performances by this nation's top young artists. Sessions will include an opening plenary with Melissa Harris-Perry, a Sphinx Artist Showcase with a juried prize of $3,000 (in addition to a separate audience choice prize), and the Arthur L. Johnson Memorial Interview with soprano Martina Arroyo lead by Sphinx Founder Aaron P. Dworkin.
Since the inaugural Competition in 1998, Sphinx has grown to include education programs reaching more than 100,000 students, many in underserved communities including Detroit and Flint, MI; scholarship and grant programs that have distributed more than $4 million in instruments, college tuition, and other education and career development opportunities; touring orchestras and quartets that have reached 70 cities in 13 countries; and more. Sphinx Competition alum Joseph Conyers now holds the position of Assistant Principal Bass with the Philadelphia Orchestra and has founded his own arts nonprofit, Project 440. Conyers says, "As a 16-year-old kid, Sphinx meant to me that I wasn't alone. I will never forget meeting for the first time young musicians of color who were as passionate about classical music as I was…Now, as a professional musician, I can look on the Sphinx Organization and see the profound impact that it is having in the world."
Sphinx is now headed by President and Artistic Director Afa S. Dworkin, who has served in various leadership roles since Sphinx's inception and has been recognized as one of 30 classical music influencers in the country by Musical America as well as one of Crain's 40 Under 40 leaders. "Our work began as a grassroots effort to encourage access, inclusion and exposure within classical music. Through the advocacy and hard work of countless passionate individuals, and a proven track record of artistic excellence and positive change, it has evolved into a global social justice movement," Dworkin says.
For more information about Sphinx, tickets to the Finals Concert, or registration for SphinxConnect, visit www.SphinxMusic.org.
---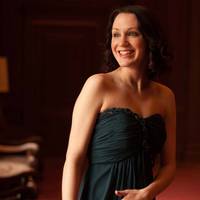 Experienced communications manager skilled in public relations, copywriting and editing, social media, fund development, and event promotion. Positive, empathetic collaborator and passionate forward-thinker with a B.A. in Communication and Public Relations from the Honors College at Michigan State University. Currently work as the Manager of Communications & Special Events for a nonprofit organization, where I author and edit all external communication materials including print and digital newsletters, press releases, social media posts, email and direct mail fundraising campaigns, event invitations, and more.
Hire Therese G