Phthalimide Conjugation: The "Black Spot" for Targeted Protein Destruction
A Scripted Freelance Writer Writing Sample
"And now, shipmates, this black spot? 'Tain't much good now, is it?" ― Robert Louis Stevenson, Treasure Island Imagine being able to specifically target a cancer protein for immediate destruction, slipping Robert Louis Stevenson's notorious black spot into a crevice in the secondary structure and spelling imminent death. Well, this is what Winter et al. (2015) describe in a recent drug discovery report for Science.1 Using phthalimide conjugation, the researchers not only specifically marked BRD4, a transcriptional coactivator important in MYC oncogene upregulation, for proteasomal degradation, but also achieved reduced tumor burdens in vivo. The research team combined two drugs, thalidomide and JQ1, exploiting the properties of each to create a bifunctional compound, dBET1, that drives the proteasomal degradation of BRD4. JQ1, which in itself is anti-oncogenic, selectively binds BET bromodomains on the transcription factor, thus competitively inhibiting BRD4 activity on chromatin. Thalidomide, a phthalimide-based drug with immunomodulatory properties, binds cereblon (CRBN) in the cullin-RING ubiquitin ligase (CRL) complex, which is important in proteasomal protein degradation. After confirming that the new phthalimide conjugate, dBET1, retained affinity for BRD4 and that this binding was specific, the team used a human acute myelocytic leukemia (AML) cell line, MV4;11, to show that treatment with the conjugate over 18 hours reduced BRD4 abundance. The researchers also found this with dBET1 treatment of other human cancer cell lines (SUM159, MOLM13). Following this, Winter et al. investigated the mechanisms by which dBET1 inhibits BRD4. By focusing primarily on proteasome function, the researchers determined that the reduction in BRD4 abundance in MV4;11 cells is proteasomal and dependent on CRBN binding activity.
---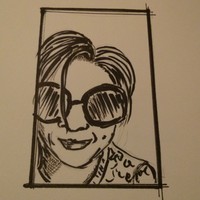 Vancouver, British Columbia, Canada •
mixed media artist, writer and science communicator (medical, veterinary, protein science and laboratory experience) web content, digital/social media, and print. An experienced writer and content creator with publications for Thermo Fisher Scientific's Accelerating Science, Northrop Grumman's NOW blog, Canadian Blood Services website and more. Please check out my portfolio https://afmaxwell.contently.com/
Customer Ratings:
Power your marketing with great writing.

– Start your 30-day free trial today!
GET STARTED
Other content marketing examples from Amanda M
How do I know it's OK? This often goes through my mind when I'm writing about science. The mere f... Read More
Apart from sticking to deadlines for timely submission, what other useful habits could/should wri... Read More