Official Review: "The Rift Avatar" by M. Garnet
This is a writing sample from Scripted writer Ross Phan
If you had access to a machine that demonstrated artificial intelligence (AI) and recorded mankind's history over millions of years, what would you do? Well, Lieutenant Junior Grade (LTJG) James Tanner did find such a machine. Interested? Then, read M. Garnet's The Rift Avatar to determine whether you would make the same decisions as James!
The story begins many years into the future with James, who is a planetary paleohistorian stationed on the United Service Space Force (USSF) Acamar. The USSF Acamar is a large spaceship, whose existence is in response to the ongoing war efforts against unprovoked attacks from an alien race.
Although James is Navy, he is part of the Planetary Science (PS) Department, which is actually separate from the Marines, Pilots, and the rest of the Navy Divisions. In a society whose sole focus is on war, however, being listed as Navy is the only way for James to be a scientist; and based on his studies, mankind's history only dated back to about two hundred thousand years ago on the world of Devin. Little did James know, the artifact – obtained from one of his off-ship assignments - is an intelligent twenty-five-million-year-old machine; and its long-dead human creator was from the mythical world of Earth.
As a science fiction fan who also enjoys philosophical books, I thought that The Rift Avatar had a lot of potential. Furthermore, Garnet masterfully kept the reader's interest by narrating part of the story from the point of view of the machine, who was asking many of the thought-provoking questions.
Unfortunately, the author's work did not meet my expectations. When I initially read the book, I noticed the presence of many distracting typos and grammatical errors. From the first few chapters, however, I thought that the plot had some promise. Therefore, after noting the first ten mistakes, I decided to give more consideration to the content and pay less attention to the incomplete and run-on sentences.
Regrettably, after completing The Rift Avatar, I still decided to rate Garnet's work as 2 out of 4 stars. As I read the last few chapters of the book, my feelings were very mixed. At first, I thought that the plot was anticlimactic; as a result, I believed that the author unnecessarily dragged out the story. On the other hand, the ending was also sudden; and the hasty conclusion did leave me with a few unanswered questions.
Since I would classify Garnet's work into the philosophy genre, the author's objective could be to have an abrupt finale that leaves the reader with some closing but puzzling thoughts. Although The Rift Avatar was not for me, the story might better resonate with readers who do not mind having perplexed emotions at the culmination of the book.
Written by: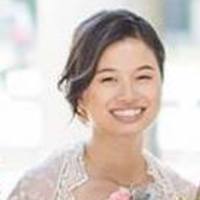 My Story: Your Friendly Pharmacist and Writer
Hire Ross P