Official Review: "Final Notice" by Van Fleisher
A Scripted Freelance Writer Writing Sample
If you had access to a watch that gave you an advanced or final notice of your near future demise, what would you do? Well, after reading Van Fleisher's Final Notice, you will quickly realize the availability of so many options! Will your choice be similar to one of the novel's characters; or will you follow a different path?
The story begins a few years into the future with Vince Fuller, who is a recent retiree from his international management consultant position. Although Vince is seventy years old, he is a physically-fit man; and with Trudi – his wife – constantly saying that seventy is the new fifty, Vince does not feel seventy. After a thug decides to push Vince down onto the hard surface of the parking lot, however, Vince has to face the harsh reality of his age.
Elsewhere in the United States (US), countless of elderly citizens are also mistreated; but unlike Vince, many seniors are taking advantage of the National Rifle Association (NRA) seniors discount program. Furthermore, some of these armed and wronged geriatrics just receive final notices on their VitalTech2 (VT2) watches.
As someone who enjoys philosophical books, I thought that the majority of Fleisher's work would address the following ethical question. If similar VT2 technology existed, should it be available or unavailable to the general population?
As I continued to read Final Notice, however, I quickly concluded that the author had a slightly different objective. Fleisher wanted to increase the reader's awareness of the current and worrisome state of affairs in the US. The author definitely addressed elderly mistreatment and gun laws; but he also touched on immigration, racism, education, and bureaucratic corruption.
As one can deduce, Fleisher did have an agenda; but I commend him for his ingenuity. By including the VT2 technology, the author placed his political book into the science fiction genre. One could also classify Final Notice as a crime novel. Creating such a versatile literary work undoubtedly amplified the number of interested readers, who are currently and increasingly aware of social and political issues.
Although I applaud Fleisher for his resourcefulness, I noticed some typos and grammatical errors throughout the book. Furthermore, although I liked some of the author's characters, I felt detached from many of them due to minimal character development. As a result, I decided to rate Final Notice 3 out of 4 stars. However, I did enjoy Fleisher's story; and I look forward to reading his other works.
Subscribe for the latest in Content Marketing & Freelance Writing!
---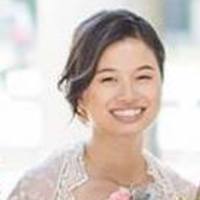 Aurora, Colorado, United States •
My Story: Your Friendly Pharmacist and Writer
Power your marketing with great writing.

– Start your 30-day free trial today!
GET STARTED
While you're here, have you tried Scripted lately?
Used to be a member, but moved on? Heard of it, but never signed up? The current iteration of Scripted will amaze you! Streamline your content writing efforts and build your own team of high-quality writers. It's all you need for content writing. Try it free today and meet your next favorite writer or writers!
Scripted's talented community of freelance writers have a variety of expertise and specialties. While many of our customers hire writers to execute their content marketing strategy, our writers deliver high-quality content in many formats. You can find content writers, blog writers, ghostwriters, and SEO writers all with experience in your niche.
Other content marketing examples from Ross P