North Korea's Curious Juxtaposition: Nuclear Military Threats and Tourism
This is a writing sample from Scripted writer Cheryl Gray
North Korea's Curious Juxtaposition: Nuclear Military Threats and Tourism
North Korean leader Kim Jong Un flaunts ballistic missile launch in the face of world condemnation, while at the same time, welcomes foreign tourists, including a millennial entrepreneur whose globetrotting itinerary plants him inside North Korea
NEWS INTERNATIONAL 18 OCT 2016, 23:43 GMT
UNITED STATES
A top North Korean government official told NBC News that his country won't blink twice in launching a preemptive strike against the United States if U.S. nuclear forces give it provocation. This saber rattling warning, peppered with threats out of Pyongyang that it may conduct further nuclear tests, follows North Korea's failed ballistic missile launch detected over the weekend by the United States.
While this latest military muscle flex on behalf of North Korea's leader, Kim Jong Un, is something that the U.S. has heard before, it comes at a time when the U.S. and South Korea are conducting joint naval exercises off the Korean peninsula.
North Korea has launched similar missile tests this year. U.S. military experts say there is no evidence to show that North Korea has any capability of carrying out its threats.
Those threats have apparently done nothing to deter, of all things, tourism in North Korea. Given the propensity for North Korean officials to detain--and sometimes imprison--foreigners (as in the case of Otto Warmbier, a University of Virginia student sentenced earlier this year to 15 years hard labor in North Korea), the destination is hardly at the top of most travelers' must-see list. The majority of Western nations, including the U.S., have no diplomatic relations with North Korea, which makes negotiating release of a detainee virtually impossible.
Yet, North Korean leader Kim Jong Un is said to embrace tourism, notwithstanding a six-month ban imposed last year on foreign travelers, prompted by fear of the Ebola virus. The country's tourism industry is organized through several state-owned tourism bureaus and, according to published reports, officials have set an ambitious goal of welcoming one million visitors by 2017. Some of the tours originate from China, where potential travelers are orientated on what they can (and cannot) do while in North Korea.
Beijing is where 22-year-old entrepreneur Jacob Laukaitis, a self-described digital nomad who says he had longed to visit North Korea since age fifteen, began his journey. The Lithuanian-born Laukaitis was part of an organized tour group earlier this year, spending, he says, a week being escorted from place to place and scrutinized in almost every way.
"You can't choose where or when you will be going to specific places, they simply tell you to hop on a bus and ask you to get off at one point or another." Laukaitis says his mobile phone was meticulously inspected by North Korean officials and he was explicitly warned not to take pictures of construction sites, police, military, or government officials during his stay.
Laukaitis posted a narrated video log of his travels online, acknowledging in a written introduction his doubts about whether everything he was capturing was impromptu.
He quips, "You can never be sure whether things were staged or not in North Korea because you are only shown what they want you to see." Once he left the country, Laukaitis says he brought back with him not only video and photographs of his trip but also a renewed respect for the freedom he once took for granted.
That freedom not only includes the enviable opportunity to roam the globe (Laukaitis says he has visited some fifty countries in the past three years.) but also to do it while running an online discount coupon company named ChameleonJohn, described on its web site as "fast growing." Laukaitis, a co-founder, did not respond to questions concerning the company's earnings last year nor its revenue projections for 2016.
Opting not to attend college, Laukaitis says he gleaned most of his business acumen from meticulously reading business books virtually every day. At age 15, he says he started his first company and never considered anything but marching to the enterprising tune of his own drummer. That includes starting his world travels right out of high school. Characterizing his globe-trotting as entirely spontaneous, Laukaitis says his travels have afforded him the opportunity not only to cross the formidable borders of North Korea but also to visit such nations as Thailand, India and Japan.
And what does nation-hopping have to do with running an online discount coupon company? "I think I'm a lot more creative when I travel and thus, I come up with better ideas on how we can grow our business," Laukaitis says. "I also often meet some other entrepreneurs during my trips and sometimes we (the company) collaborate with them in one way or another, which does help as well." Laukaitis adds that he can balance work and travel in large part because the company is online (as opposed to bricks and mortar) coupled with the fact that he shares corporate responsibilities with a pair of business partners.
A diverse roster of like-minded, mostly millennials, comprises the company team, largely from the United States, India and Lithuania. Not surprisingly, perhaps, they also travel, taking an annual group trip.
However, for Laukaitis, perhaps no other experience will be like the one he describes as his eye-opening journey inside North Korea. He is quoted as saying, " All the stories from people who have managed to escape the country, all the propaganda about Korea's leaders, military, the political situation and many other things fascinated me...There was no way I was not going to see it for myself."
Written by: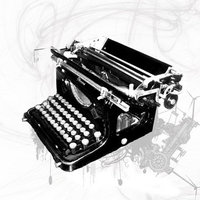 Professional Experience. Professional Results. I have more than 30 years of experience as a writer--nearly half of which has been spent in television news both at the local and network level. I have an excellent eye for visual detail and a keen sense of story development. Moreover, I am well-organized, detail-oriented and quite familiar with fast-paced deadlines. I have also enjoyed artistic writing pursuits. My work has been seen both here in the U.S. and abroad via television broadcast and live performance. I currently write for corporate web sites as well as online news and...
Hire Cheryl G