My answer to "What are the tools to manage configuration for hundreds of desktop Windows computers?"
A Scripted Freelance Writer Writing Sample
The big two that I've used in medium sized environments are Active Direcrory [1]and System Center Configuration Manager [2] .
Active directory allows an administrator to organize computers into containers called Organizational Units, or OUs. These OU containers are then used as discriminators to apply rules to the organization based upon their location in the structure. These rules are called Group Policy Objects , and they can do everything from decide who gets admin rights on which computer to what printers the computer can and cannot use.
We use system center to configure orders called Task Lists which are used to do things group policy cant as easily, like install and configure software and user accounts on a mass scale.
Of course, these aren't the only two options. However, these are the two Microsoft fronted options, and used in conjunction with each other and a well configured network, there is no business too large or order too complicated to be effectively administered to the entire network.
---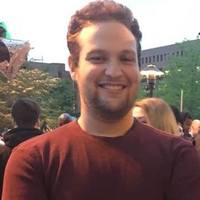 I'm a 23 year old guy with experience in a plethora of subjects. I've practiced scuba, flown airplanes, acted in major motion pictures, and am an avid firearms enthusiast. I am a student in Network Security and Information Technology. I am also a Private Pilot. All of these things equip me with a unique point of view from which to write about any subject. I have always enjoyed writing, and look forward to exceeding all expectations surrounding your contract, whatever it may be.
Hire Philippe H