Mexico, the Maldives and Fiji---Intriguing Island and Seaside Destinations
A Scripted Freelance Writer Writing Sample
Nuevo Vallarta, Mexico Are you ready for the calm leisure and reassuring warmth of an intriguing island or seaside destination this winter? If so, one of the currently most popular spots is Mexico's Nuevo Vallarta. With a location just 16 miles to the north of Puerto Vallarta, the natural beauty of this favored resort area enhances top-tier accommodations, restaurants, activities and entertainment—and there is truly something enjoyable for everyone here. You can spend your days basking on the sunlit golden beaches of Banderas Bay, embark on an extensive tour of the neighboring Sierra Madre jungle, swim in sync with the dolphins, and then relax with a tall beverage while riding the gentle waves into a breathtaking sunset. The kids will have a great time in the water park with its spiraling slides, and the whole family will enjoy the sea lion shows. You will delight in the all-inclusive amenities of the Grand Velas All Suites & Spa Resort. The outstanding beauty of this resort facility and its beaches is enhanced further by the rapt attentions of its highly experienced and gracious staff. At Villa La Estancia on Flamingo Beach you will enjoy the heights of genuine luxury along with excellent cuisine in a completely relaxed setting with gorgeous ocean and sunset views. You will marvel at the outstanding quality of fresh seafood in the healthiest of oceanside locations. Resort rooms are large and attractive, with spacious adjoining decks revealing more amazing scenic views. All accommodations have modern appointments and amenities, and the entire locale is surprisingly quiet and peaceful, even during busy holiday seasons. While there, you'll want to take in Sea Life Park Vallarta by way of the 10 water toboggans. Enjoy spectacular river rides and the elegant leisure of a game of golf at the Mayan Palace Nuevo Vallarta Golf Course. The extensive marina development includes a 300-slip ultra-modern marina with luxurious condos for both residents and seasonal visitors. Nuevo Vallarta is also a winter residence for the Caguama. At one time on the endangered species list, it is now very carefully protected here by scientists, environmentalists, and eco-friendly visitors alike. Asia's Maldives The Maldives (Maldive Island group), to the south of South Asia, is the smallest existing Asian country. Also having the smallest population count of all Asian countries, it has the earth's lowest lying country terrain, with its topmost natural peak at 2.3 meters (7ft. 7 in.). Comprised of roughly 1,190 coral islands arranged in a double chain of 26 atolls, this island country stretches north-south across approximately 90,000 square kilometers (or 35,000 square miles). These atolls are formed of live coral reefs plus sand bars perched on top of a submarine ridge which inclines sharply upward from its origins deep within the Indian Ocean. A major commercial enterprise of the Maldives is its busy tuna fishery facilities. Actually, these lovely islands have an astonishing variety of sea life available, such as reef sharks, moray eels, and various types of rays including the Eagle ray, Stingray, Batfish and Barracuda. Coconut palms enhance the beauty of each island. In Lhaviyani Atoll of the Maldives, Kanuhura offers a comprehensive water sports center for windsurfing, canoes and pedalos, along with planned excursions to the ultimate diving locations. Other available sports activities include squash, tennis, a fitness center and spa, along with a well-equipped kid's club. You will also enjoy nearby attractive accommodations, bars, and restaurants serving both theme menus and fine Mediterranean cuisine. This island is roughly 1,000 meters in length and 200 meters in width—a unique treasure of true beauty and pure relaxation and enjoyment currently awaiting the arrival of you, your family, special guests and friends. Mana Island, Fiji In the Fijian language, Mana means magic, and the intriguing ambiance and allure of this unique island resort are truly magical in every aspect. For the high-spirited traveler, there are plenty of adventures and thrills. And for those seeking the ultimate in quiet, calm, peaceful relaxation, these qualities are also equally available on Mana. As you cruise amidst the beautiful Mamanuca Islands near the coastline of Denarau in the South Pacific, enjoy your quiet entry to Mana through the lagoon. The island is now a large, attractive resort including three beach areas on pristine, sparkling waters; an abundance of lush palm trees providing well-shaded lounging areas; and extensive modern poolside settings. The lagoon side offers snorkeling and various other water sport activities. Or, if you're in the mood for quiet relaxation, try the North Beach for its peacefulness and breathtaking views. Later, enjoy sunbathing on gorgeous Sunset Beach. Do it all, or choose to do nothing at all. Whatever your fancy, you'll find it and have a delightful time here. Mana has two excellent main restaurants, South Beach Restaurant and Mamanuca Restaurant. At South Beach you can sample haute fusion cuisine, and Mamanuca has Al Fresco style dining along with spectacular ocean views. You'll be delighted at the large variety of activities available to you at this unusual island resort. Water sports include snorkeling, windsurfing, kayaking, swimming and diving. Through taking part in the activities of the kid's club, children will learn about Fijian history and culture while making new friends and having a great time. Mana even offers six different designs of accommodations to visitors. So you can choose the one that best suits your stylistic tastes, practical needs and personal preferences. For couples and newlyweds, there are the modern Honeymoon bures with their own private beach areas. The spacious, duplex Oceanfront suites are decorated with handsome blends of ultra-modern and traditional décor. The Island bures are constructed of timber in Plantation Style and surrounded by tropical gardens. For the adventurous visitor, Mana offers its celebrated ride in the Yellow Submarine amidst a spectacular array of stunning coral formations and tropical marine life. Then, if you dare, view the splendor and beauty of the Mamanuca Islands as you soar to startling heights, kept aloft by a single or tandem parasail.
---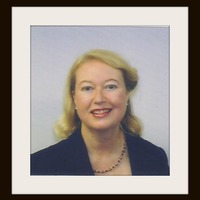 New York, New York, United States •
Ellen Gilmer is a published author, speaker and performance artist living in New York City. She has spoken and performed internationally and enjoys sharing her experiences with others. She has published two books with the Pentland Press Ltd. and Carnegie Publishing Ltd. in England: La Belle Famille, a novel, and Free Style Run of the Heart, a book of dramatic monologues with poetic songs, and she is now an active KDP Amazon publisher. Her latest book, published with Create Space, is entitled, Song Poems from the Cumulus Cloud and Creative Essays. Ellen is also a journalist for the International Press Association and a Cultural Ambassador for the International Biographical Centre in Cambridge, England. She is always interested in comments and feedback from her readers, who make sharing creative ideas and art forms possible, successful a...
Customer Ratings:
Power your marketing with great writing.

– Start your 30-day free trial today!
GET STARTED
Other content marketing examples from Ellen G