Merry Christmas from Us: Tips for Lawn Safe Holiday Displays
A Scripted Freelance Writer Writing Sample
With the holiday season upon us, we can think of no greater gift for our loyal customers than the gift of some practical advice for displaying outdoor Christmas décor. An outdoor space filled with Christmas lights, giant inflatables and sculptures of Santa Claus offers a hearty dose of holiday cheer for an entire neighborhood. The smiles of passersby and the excited giggles of children certainly make the time, money and energy put into decorating an outdoor space worth it. Unfortunately, this holiday ritual could wreak havoc on lawns that are otherwise tediously maintained the rest of the year. However, this does not mean that homeowners have to forgo the Christmas décor.
To ensure a healthy lawn all year round, follow these simple tips when installing and maintaining an outdoor Christmas display:
1. Rotate Heavy Displays Frequently
Large, heavy objects on the lawn can cause serious damage to the grass that lies underneath. This damage may not be immediately noticeable upon removing holiday displays, yet the area will certainly be prominent in the spring. Statues or other hefty displays that rest directly on the grass should be rotated frequently throughout the duration of the holiday display. Moving heavy objects at least once every two weeks is a good rule of thumb.
2. Inspect Wires and Plugs
Observing twinkling Christmas lights is a tradition for families around the country. Whether homeowner's opt for bright white lights or a more traditional multicolored display, safety must always remain a top priority. Each year, every strand of lights should be thoroughly inspected to ensure that no damage occurred while the lights remained in storage. Strands of light that are frayed, have loose areas, exposed wires, broken bulbs or damaged plugs should be discarded. Other outdoor décor that requires electricity should be checked in the same manner.
3. Ensure Décor is Intended for Outdoor Use
Christmas décor intended for indoor use is crafted differently than outdoor décor. For example, wires for outdoor use are thicker and made to withstand the elements. Using lights or other indoor décor outside presents a huge safety risk for both lawns and families. To be on the safe side, stick with décor that is specifically labeled for outdoor use.
4. Keep Lights and Other Powered Displays on Timers
Running lights and powered displays excessively certainly poses a risk to electric bills, yet homeowner's who do not power off their outdoor displays regularly also risk a fire. This is because lights and displays can overheat when they remain on for long periods of time. While most individuals power down their lights each morning, hectic holiday schedules may result in forgetfulness. To ensure that lights and displays are always powered down after operating all night, consider connecting them to a timer.
By following these simple tips, homeowners are able to safely create breathtaking holiday displays without damaging the lawn that they work so hard to maintain all year. We look forward to assisting all of our existing and new customers with their lawn care needs in the New Year. Once again, Merry Christmas and Happy Holidays from our family here at Lawn Care Company to yours.
---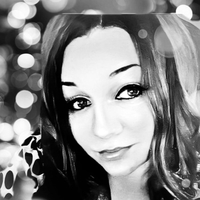 Amber is an experienced lifestyle and travel writer with a Bachelor's Degree in English and Literature. With over 11 years of experience, Amber has written for outlets like Huffington Post and SheKnows, along with globally recognized print publications. She specializes in crafting informative, yet engaging travel guides, long form blog posts and S.E.O. optimized web content for small businesses, as well as Fortune 500 companies. A vast knowledge of real estate, travel, beauty and wellness topics enables Amber to accurately hone in on your brand's unique personality and overall mission to cater content to your specific needs. Whether luxury branding or a more budget-friendly approach is required, Amber is highly focused on customer satisfaction and strives to exceed expectations.
Hire Amber H