Lost In Space
This is a writing sample from Scripted writer Jenni Sheppard
Lost In Space is Netflix's slick, 4K reboot of the classic 1960s TV show. A twist on the time-honoured tale The Swiss Family Robinson, this modern-day update again follows a family of pioneering space colonists tasked with exploring the cosmos in 2046.
When the Robinsons' spaceship, Jupiter 2, veers off course towards an unknown planet, the family finds they must battle the elements to survive. Things go from bad to worse as the Robinsons become entangled in a death-defying race against time, hopping from one hazardous extraterrestrial environment to another – environments that Image Engine had to create.
Image Engine's visual effects take centre stage for 266 shots across five stunning episodes. Among other augmentations the studio was responsible for enhancing a lush woodland, creating a raging wildfire, directing a colossal crash, and, of course, building some extraordinary robots.
For VFX Supervisor Joao Sita, the opportunity to refresh the retro sci-fi feel of the original Lost In Space was a dream come true. "It involved a lot of concept art, a lot of shot development, and a lot of fun," says Sita. "The client was really open to taking feedback and guidance based on our expertise in sci-fi concepts. We were able to be really creatively flexible, which is a dream brief on a show like Lost In Space."
Full article can be found at link: http://image-engine.com/tv/lost-in-space/?123
Written by: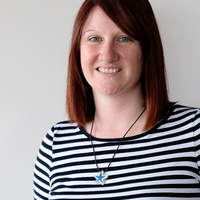 I am a British-Canadian living in Vancouver. - Over 10 years, I have written and edited for the BBC, CBC, and Daily Hive, covering a vast range of topics including technology, visual effects, lifestyle, politics, and branded content. - I have written blog posts, white papers, branded content, news articles, a press release, in-depth features, lifestyle and political interviews, photo galleries, and proofread a book. - At the BBC, CBC, and Daily Hive, I trained and mentored interns, new employees and staff, in writing for online and TV news, image copyright, and web journalism. Skills and S
Hire Jenni S