Landing the Job in 2017 Style!
A Scripted Freelance Writer Writing Sample
Landing the Job in 2017 Style!
Finding a job has never been easier. Job websites offer seemingly unlimited opportunities, and your LinkedIn profile can attract an offer you can't refuse.
Well, that's the dream. What's the reality?
Landing the perfect job is more often a matter of asking the right questions:
What Job Do You Want?
This is often the toughest question, particularly if you already have a job that's okay. Look at the things that most interest you and research jobs in those areas. Ask your friends and family for suggestions.
Do You Have the Qualifications?
Don't let this be a barrier. If you really want that dream job, then get the skills and experience you need or look for a related job you already qualify for and use it as a stepping stone.
Who Do You Want to Work for?
Research all the companies hiring in your area of interest. Discover what you can about their work culture, advancement opportunities and corporate values.
How to Apply
Find out which of the companies on your list are hiring. Give yourself an edge by updating your resume and cover letters to be the best they can. If you have a friend in a senior position in that industry, get them to review your application. If you don't have a friend, use your social network to reach out to someone who can help. Humbly listen to all advice. If you make a good impression, you might get an unexpected opportunity.

Don't limit yourself to advertised positions. If there is a company you want to work for, find a way to open a door. According to a recent survey on LinkedIn, as many as 85 percent of companies fill jobs via networking.
The Interview
Landing the interview is no guarantee to get the job. If you land several interviews, treat them all with equal respect. Research the company thoroughly beforehand so that you can both answer and ask questions intelligently. Ask if they have a skills test to better prepare ahead of time.
Choosing the Job
Never make your decision only about the money. You'll spend more time with your work mates than your spouse, so look for a job you can love, and it will never feel like work.
Also consider that applying at a staffing agency is often the best way to find work faster, and sometimes these short-term contracts offered by staffing agencies can become your opening into great, long-term positions. For example, contact Nuvola staffingin Houston if you could use some more expert advice, instead of depending on the random answers you get from simply typing "find a staffing agency near me" into Google.
Sources:
https://www.linkedin.com/pulse/new-survey-reveals-85-all-jobs-filled-via-networking-lou-adler
---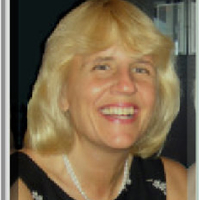 Julianne holds a Master of Letters from the University of Sydney. She has been writing professionally for over two decades. Her work includes business plans; feature screenplays, television series, and shorts; copywriting; blog posts and novels.
Hire Julianne W