Joe Biden Breaks His Silence on Running for President of the United States
A Scripted Freelance Writer Writing Sample
Joe Biden Breaks His Silence on Running for President of the United States
Is the U.S. Vice-President Closer to Sharing a Decision with Supporters ?
NewsUS Politics08 Sep 2015, 22:29 GMT
United States
United States Vice President Joseph Biden apparently has friends in Pittsburgh, Pennsylvania who want to see him in the White House in the top post. This Labor Day weekend, amid members of the United Steelworkers Union and other labor organizations, Biden joined the annual Pennsylvania Labor Day Parade, giving no hint about his decision whether to jump into the 2016 campaign for president but hearing, according to pooled reports, plenty of jargon that included chants like "Run, Joe, run." http://www.cbsnews.com/news/joe-biden-is-asked-about-presidential-run-in-pittsburgh/
Those following Biden's public appearances are waiting for some sign that he is about to announce a formal candidacy. In the meantime, Vermont Senator Bernie Sanders has cracked Former U.S. Secretary of State Hillary Clinton's once impermeable early lead in the "Granite State" of New Hampshire, considered a primer for the U.S. presidential race. An NBC News poll released on Sunday puts Sanders ahead of Clinton in New Hampshire, which is a long-held stronghold for Clinton. http://www.nbcnews.com/meet-the-press/marist-poll-n422111
For Biden, the decision to run, he says, hinges on family. Biden lost his son, Beau Biden, to brain cancer last May. The Vice-President and his wife, Jill, are said to be questioning whether they can give all to the rigors of a presidential campaign so soon after the family's tragedy. Jill Biden, who continues to teach full time at a community college, is said not to relish the spotlight of a campaign but will support her husband's decision should he choose to run. However, those closest to the Bidens say that the Vice-President will likely not run if his wife is not wholeheartedly for it. http://www.wsbtv.com/news/ap/political/bidens-wife-may-share-his-misgivings-about-another/nnYn2/
Some of Biden's supporters would like him to announce before the end of this month in time to participate in the first Democratic debates scheduled in October. Others say the old rules of campaigning do not apply here since the presidential race is taking new twists and turns every day—sometimes every hour.
None of this sways Biden, 72, who is a former U.S. Senator and has run for president twice before. His focus is clearly on whether his family has the "emotional energy" to take on a presidential campaign that will likely be more grueling than any he has tackled before. http://www.cbsnews.com/news/election-2016-joe-biden-on-2016-bid-i-just-dont-know/
Should he decide to run, Biden would be most closely linked to U.S. President Barack Obama, who has strong ties to rank and file members of the Democratic Party and who reportedly has given a thumbs-up to a Biden presidential candidacy. http://www.cnn.com/2015/08/24/politics/joe-biden-obama-blessing-2016/index.html
Biden's appearance in Pittsburgh is one of many planned in the next several days, keeping him and his public comments front and center. He's scheduled to be in New York on Thursday for official business as well as an appearance on "The Late Show" with host Stephen Colbert. The Vice-President is also hosting a Rosh Hashanah reception this week for Jewish leaders at his official Washington residence. http://www.latimes.com/nation/politics/la-na-biden-labor-day-20150907-story.html
https://www.the-newshub.com/us-politics/joe-biden-breaks-his-silence-on-running-for-president-of-the-united-states342
---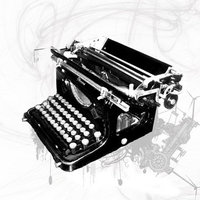 Professional Experience. Professional Results. I have more than 30 years of experience as a writer--nearly half of which has been spent in television news both at the local and network level. I have an excellent eye for visual detail and a keen sense of story development. Moreover, I am well-organized, detail-oriented and quite familiar with fast-paced deadlines. I have also enjoyed artistic writing pursuits. My work has been seen both here in the U.S. and abroad via television broadcast and live performance. I currently write for corporate web sites as well as online news and entertainment outlets, including columns on current events and feature stories. I bring highly-valued skills to your project from an industry in which accuracy, creativity and speed are tantamount to success. Any writing assignment that I...
Hire Cheryl G