Je Suis Canada: Great Lakes Nuclear Crisis Demands Presidential Intervention
A Scripted Freelance Writer Writing Sample
NEWS JUNE 29, 2015 JE SUIS CANADA: GREAT LAKES NUCLEAR CRISIS DEMANDS PRESIDENTIAL INTERVENTION LEANNE FLYNN The Canadian plan to bury an astonishing amount of nuclear waste under the Great Lakes – drinking water for over 80 million people – has been causing a quiet revolution obscured by reports of global nuclear crisis. The long term storage plans are to store more than 70 million cubic feet of low and intermediate level nuclear waste in a deep geologic repository (DGR) beside the Great Lakes. The two similar 'safe storage' models presented by the CNSC to gain approval for the plan have both failed since the nuclear storage plan was proposed in 2009. American Senator, Mark Kirk, has requested Presidential intervention to change the plans proposed by Canadian nuclear regulatory body Canadian Nuclear Security Commission (CNSC) and contracted to Ontario Power Generation (OPG) at the Bruce Power (BP) nuclear power generation site in Inverhuron, Ontario. Senator Kirk is one of many North American political leaders requesting immediate Presidential intervention to make urgent plans to safely store the several ten of thousands of tonnes of nuclear waste that have been gathered for later burial at the Bruce Power nuclear plant. View his recent letter to the President below. image: http://cdn.inquisitr.com/wp-content/uploads/2015/06/112693209771654023238402478462880676559825o-549x700.jpg 112693209771654023238402478462880676559825o image: http://cdn.inquisitr.com/wp-content/uploads/2015/06/106880529771654456571696582538290933133464o-549x700.jpg 106880529771654456571696582538290933133464o [Image via The Inverhuron Committee] The long term nuclear storage plan is to bury the low to intermediate level radioactive materials less than a mile, 400 meters, from the Great Lakes, the drinking water for over 80 million people on both sides of the Canadian – American border. The last few weeks have created a flurry of journalist action about the controversial plans and opponents refer to the situation as an extremely dangerous nuclear crisis. Those important communications were immediately buried in internet searches with the publication and comments on a recent report about Great Lakes security that makes no mention of all of this ongoing nuclear crisis. The past seven years have been a time of relative silence about nuclear security crisis in the Canadian press. Many people believe that this is an issue of silencing the Canadian press at the provincial and the federal level of Canadian government. Canadian Prime Minister, Steven Harper, is known to have effectively ordered silence on various subjects, including nuclear crisis, and has issued his order to Canadian academics, and Canadian Members of Parliament. After a recent Joint Panel Review Committee recommended proceeding with the DGR, Canadian Minister of Health, Leona Aglukkaq, issued a statement that surprised and alarmed many people when she announced that all plans to discuss the DGR would be placed on hold until after the November 2016 election. The construction next to the Great Lakes continues, though, and the stockpile of nuclear waste continues to sit at the Bruce Nuclear Power site. In a recent Canadian House of Commons statement, the best retort the conservative speaker had to make about the dangerous nuclear storage plans was "It's better than what we have now." That statement confirms that the situation we have right now is, indeed, a dangerous nuclear crisis, with no safe storage or recycling plan. Video Player 1. "house of commons" 3:25 The CNSC has also been highly criticized for their extreme nuclear transportation plans. A letter posted on their site written by a former OPG employee highlights the dangers of the ongoing plans to transport containers to Sweden for recycling and return the high level waste to Canada by ship via Halifax harbor. The plan continues with the transport of uncontained high level nuclear waste by truck across Nova Scotia, New Brunswick and Ontario and back to the Bruce Power nuclear plant, presumably for storage. Plans to ship the nuclear waste through the Great Lakes, down the St.Lawrence River and across the ocean to Sweden were put on hold in 2010 after local people raised a strong objection to the apparent disregard for public safety and security. But according to documents posted by the CNSC, the plans have been quietly put back into place with very little public knowledge. Bruce Power, OPG, and the CNSC, an office of the Canadian federal government, have all stated that only low and intermediate level nuclear waste would be stored at the Great Lakes nuclear storage site, and there has been no coherent statement about what they have planned for the high level waste after it is trucked across three provinces. Most, if not all, of the early plans for the storage and transportation were arranged in closed door meetings that did involve the public. Those meetings were later determined to be illegal. The Great Lakes nuclear crisis of 2015 appears to have escalated with those closed door meetings just after a leak took place at the Bruce Power site in the fall of 2009. The public was not informed of the leak, which involved equipment failure, contamination of radioactive dust that was not confirmed due to inadequate testing equipment until months after the initial discovery of the leak, and a failure to report data to appropriate offices and the public. The 'Final Report' concluded that not enough data about the event was ever collected to make any reasonable 'conclusions.' The two root causes identified were "groupthink" and a "faulty ratio" for determining the amount of contamination. Neither of those concepts actual constitute a root cause. Public comments have been invited on the Great Lakes nuclear storage plans and the deadline for comments is September 1, 2015. image: http://cdn.inquisitr.com/wp-content/uploads/2015/06/115381129870977446639393823745384100117022o-1-670x489.jpg 115381129870977446639393823745384100117022o (1) [Image courtesy of Save Our Saugeen Shores] [Lead image courtesy Save Our Saugeen Shores] Read more at http://www.inquisitr.com/2081045/great-lakes-nuclear-crisis/#LD2aHE3lvXDLXpmV.99
Subscribe for the latest in Content Marketing & Freelance Writing!
---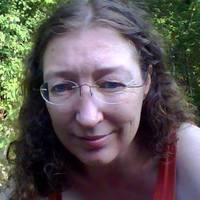 Owen Sound, Ontario, Canada •
Leanne is an experienced copywriter, blog writer, and a published poet with over 25 years in the business of communications. Leanne has taught creative and technical writing to adults and teens, and developed and delivered professional development workshops for educators and team leaders on a wide range of topics including cultural sensitivity, student engagement, and layered curriculum to meet special needs. With over 20 years of experience in crisis intervention, Leanne's portfolio includes writing, editing, and communications programming for crisis intervention and crisis prevention. Leanne has years of experience in advertising copy, SEO strategies, and has published articles on various topics including travel and tourism, workplace health and safety, agriculture, law, education, entertainment, technology and trending news. Press ...
Power your marketing with great writing.

– Start your 30-day free trial today!
Start Free Trial
While you're here, have you tried Scripted lately?
Used to be a member, but moved on? Heard of it, but never signed up? The current iteration of Scripted will amaze you! Streamline your content writing efforts and build your own team of high-quality writers. It's all you need for content writing. Try it free today and meet your next favorite writer or writers!
Scripted's talented community of freelance writers have a variety of expertise and specialties. While many of our customers hire writers to execute their content marketing strategy, our writers deliver high-quality content in many formats. You can find content writers, blog writers, ghostwriters, and SEO writers all with experience in your niche.
Other content marketing examples from Leanne F
Note: These are excerpts of a 6000 word article on the history of programming languages and gamin... Read More
They Rise Again: Ghostly Ships and New Shipwrecks in Owen Sound Harbor By Leanne Flynn Ghost ship... Read More