IT Services for Financial Service Organizations
A Scripted Freelance Writer Writing Sample
As a Financial Service organization, you know just how much you rely on technology to conduct your business. That is why it's so important for you to invest in an IT infrastructure that is reliable and able to meet the demands of both your staff and its customers. Some Financial Service organizations have the resources and staff available to meet these demands in-house, while others outsource to a qualified Managed Service provider. This article details the specific technology needs of a Financial Institution and how a Managed IT Services Company can help meet those needs.
Understanding the Technology Needs of Financial Services
Your Financial Service organization has unique technological needs and faces specific challenges not typical of most business organizations. Therefore, partnering with an IT service company that understands these needs and has a proven track record of delivering results for banks and financial firms, is paramount in the pursuit of your financial organization's success. The technology needs of Financial Service organizations include:
Maximum Uptime: Your customers expect zero interruptions in their banking transactions, that's why it is so important to have a reliable IT infrastructure that is bullet-proof. In the event of an incident (natural disaster, equipment failure, or security breach), you need a partner with the monitoring, procedures, and personnel to react and respond immediately. The result is minimized downtime so you can provide uninterupted service to your customers.
Employee Productivity: Your employees rely on technology more than ever and nothing hinders productivity like a network that's down or a computer that's slow and unresponsive. That's why you need a partner that takes a proactive role in maintaining your IT infrastrcture. The right partner will have a maintenance plan that will make sure your network is in peak working condition, meaning your employees can service customers without a hitch and your customers get the level of service they demand.
Financial Data Protection: Protecting you and your customers' financial information has become more important than ever. The reality is that financial service organizations face more threats to their private data than any other time in history. You need a network that is secure and team of cyber security experts with the tools to monitor, detect, and respond to the cyber threats to your organization.
CLICK ON THE LINK TO READ MORE.
---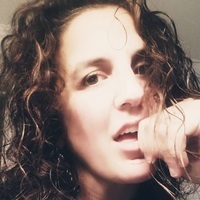 New York, New York, United States •
An editor, writer, and photographer with more than 20 years of experience in her field, Bernadette is also a Google Adwords certified digital marketing specialist who goes consistently above and beyond for her clients. Specializing in SEO-rich blog posts, PPC campaigns, social campaigns, and whitepapers, Bernadette's work has also been featured in such publications as Teen Vogue, People, Us Weekly, The Los Angeles Times, The New York Post, and more.
Customer Ratings:
Bernadette G writes about: