Is YouTube Red Really Ad-less?
A Scripted Freelance Writer Writing Sample
Let me start by saying that I think Google is very smart to add a subscription service to YouTube. I also think it could also provide some diversity to Google's revenue flow. Google gets most of its revenue from ads across its platforms, so to be able to gain income through some other manner is definitely good for them. However, I have two problems with YouTube Red. NOT REALLY AD-FREE YouTube Red is a paid service that is supposed to be ad-free. I'm sure it will not have any ads directly, but Google isn't just ignoring its standard way of making money. In fact, this may be one of YouTube's sneakiest ways yet of putting your information into it's advertising profile. Google is still going to track the videos you watch and put that into it's advertising database to help tailor advertising to your needs. This isn't really a bad thing. After all, all music services and video services take the content you listen to and watch into a profile to help serve up content to you that you are most likely to enjoy. However, other services don't necessarily charge you to feed information to advertisers. I feel like it is a little bit of a rip-off to be paying to have my interests sold to advertisers. When getting a free product I understand the trade-off, but for a paid product, this shouldn't be the case. To be fair, I don't know for sure that Google is doing this, but they haven't made it clear one way or the other. Regardless, I have a second problem with YouTube Red. PAYING FOR GOOGLE'S MISTAKES Over the years Google's advertising on YouTube has gotten more and more obtrusive. I watch YouTube videos mostly through embeds on other websites. These videos are usually about 3 minutes long. I see a pre-roll, non-skippable ad about every third play, and every video gets a display ad. I find this to be very obtrusive. So, the problem is that Google bought a platform that attracted a great deal of users, then slowly added advertising that was more and more obtrusive, then once the ads got so bad that users wanted a way to opt out of them, Google decided to charge $10/month for the privilege. It seems like a little bit of a bait and switch. Regardless of these issues I have with YouTube Red, I do think it is probably a good service, especially since they rolled Google Music into it to increase the value. To see if YouTube Red really is worth the value, the service started rolling out Wednesday in the U.S. and you can try it yourself.
---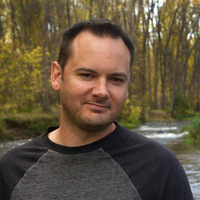 Rapid City, South Dakota, United States •
Last online 12 days
I love technology, and can write in many different styles. I love to research any topic. I'm passionate about skydiving, tiny houses, marketing, design, education, history, artificial intelligence, mobile software, and electric vehicles. I also love script writing and any kind of creative writing. I'm familiar with both Facebook and Twitter posting, SEO for websites, podcasting, and business marketing.
Customer Ratings: