IMPORT/EXPORT BUSINESS MODEL WEB PAGE
A Scripted Freelance Writer Writing Sample
Some Basic Facts about Importing and Exporting: What It Is and Why You Need It
An import/export company is the requisite middleman between businesses. Simply put, one business ships a product to be sold to consumers and the other business receives that product to sell. From cantaloupes to cars, importing and exporting feeds and drives the world's economy. Businesses that want to enter the global marketplace successfully cannot afford to do without the services of a reputable import/export firm.
A seasoned import/export company will have a network that has covered all of the bases for its clients. This company will have other businesses that can affirm its credibility in a highly competitive industry where respect and recommendation count. It will have partners both within its base country and abroad, which will allow it to successfully follow through on the delivery of your product. It will have sound business practices that include good relationships in international banking that will insure that any transactions that you may need in connection with your import/export requirements are handled with full accountability.
Affiliations are important. A well-established import/export company will have strong affiliations with foreign consulates who can advise on commercial liaisons that want to establish import/export ties. These relationships are one key to keeping abreast of the regional business climate. It should also be noted that foreign consulates can be helpful in performing due diligence, such as confirming a company's business reputation--as well as its solvency. This is invaluable information to both the import/export company and its clients.
Companies that are members of trade organizations in the business arena of importing and exporting can open a treasure chest of networking gold for their clients. These organizations can help determine which companies are ready to expand their markets globally. Among other things, an experienced import/export company will use these trade organization contacts to determine what goods its members want to import/export, what products are currently being traded and how those products are being distributed. Moreover, contacts within such trade organizations can often result in an import/export company learning much of the basic details of the member companies, including their operations, history, balance sheets and plans for expansion. Once again, this is productive information for the import/export companies' clients.
Knowledge of free trade agreements that make importing and exporting easier between neighboring countries---or those across the globe-- provide useful insight for clients who want their products in as many markets as their inventories can supply. For businesses receiving these products, having the ability to venture out into the global economy for the best-priced, best-quality goods and services is a "thank you" of the highest order for the import/export business that makes it happen.
For clients new to the import/export business, procuring the services of a professional import/export company can help you to obtain and/or navigate through a number of critically important documents. The following are two examples that factor into your ability to successfully engage in the global marketplace:
A "Bill of Lading" is a receipt for products shipped. This document is signed by the representative of a ship, air or other common freight carrier. Its purpose is to assure the buyer that the products are unloaded in the same condition as they were received. If you receive a "Bill of Lading," you will need these documents to provide to your banker if you are requesting release of a letter of credit.
A "Letter of Credit" eliminates any potential financial risks involved in your transaction, whether you are importing or exporting goods. It is your proof that there are funds available and held exclusively for your transaction. The bank holds the money until all of your shipping documents are presented. The letter of credit states the terms under which the money is released and usually requires proof that the products have been shipped. (That is why the "Bill of Lading" is so important.) An irrevocable letter of credit insures that your order cannot be cancelled. Likewise, when a letter of credit is confirmed by your bank to deliver a product, that delivery is assured. Moreover, once a letter of credit is confirmed by a bank, the currency exchange is fixed, meaning you do not have to worry about fluctuations in currency.
For the client in need of the services of an import/export business, develop a checklist when considering which company to hire. You, the client, should know whether the import/export business under consideration has a working knowledge of commercial and service industries. Does it have expertise in the importing and/or exporting of the targeted product? Does it work with its clients to genuinely contain the costs of importing/exporting? Does it value repeat business and how is that value demonstrated to the client? Does it have personalized service from the time that the product ships to the time it reaches its final destination? Does it handle every step of the process on behalf of the client, including review and analysis of sound credit decisions, customs clearance as well as any other paperwork that is vital to the successful transit of the product? A client should also know if the import/export business is required to be licensed in the country of its origin.
To summarize, hiring an import/export business requires some due diligence on the part of the client. If the company does not possess the fundamentals outlined here--experience, a network and business acumen--keep looking. The success of your global marketing depends on it.
---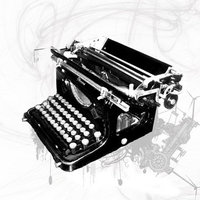 Professional Experience. Professional Results. I have more than 30 years of experience as a writer--nearly half of which has been spent in television news both at the local and network level. I have an excellent eye for visual detail and a keen sense of story development. Moreover, I am well-organized, detail-oriented and quite familiar with fast-paced deadlines. I have also enjoyed artistic writing pursuits. My work has been seen both here in the U.S. and abroad via television broadcast and live performance. I currently write for corporate web sites as well as online news and entertainment outlets, including columns on current events and feature stories. I bring highly-valued skills to your project from an industry in which accuracy, creativity and speed are tantamount to success. Any writing assignment that I...
Hire Cheryl G