HP Announces Pavilion Next-Generation dm1
A Scripted Freelance Writer Writing Sample
Although the last 11.6-inch HP Pavilion dm1 was released in January, HP is updating the notebook again and releasing it before the end of the year. The updated, next-generation HP Pavilion dm1 will sport a new design, Beats Audio software and a new feature of the HP Premier Experience, and the upcoming AMD E-450 dual-core processor at 1.65GHz. HP has brought the popular Pavilion dm1 to light with the slogan "mobility of a netbook and the performance of a notebook." This slogan is a reference to its lightweight construction--it only weighs 3.52 lbs--but has enough power to make even 3D gaming possible. The last generation separated itself from its competition even further by being offered for less than $500; this generation stays in that price range, too. Other new features include improved Windows boot-up times and resume times from sleep mode due to the new CPU, a textured edgeless touchpad, a new vent location on the left side, and improved AMD graphics. The update will have AMD Radeon HD 6320 discrete-class graphics (a step up from the prior HD 6310 graphics). Users should also see better all-around system performance because of the improved hardware. The new lid style looks similar to the branded HP design already employed on some of the company's notebooks, and is what HP calls the "pinwheel design." It's soft to the touch and imprinted with a pattern made by printing it on a film with a rubberized finish. The optional available accessories--the wireless mouse and notebook carrying case--will also sport the same design. The HP Premier Experience will be included again, this time with a few tweaks to make Windows 7 usage easier. The software engineers have made an HP "Launch Box" application, where users can customize their own launch box by grouping similar programs together in one place in the launch box manager. For example, users might choose to put all installed programs concerning shopping and productivity in one place, and with the launch box they can. The HP CoolSense technology, which helps the notebook stay cool and protected while in motion, also got a small interface update. One feature that will remain the same is the easy removal of the whole bottom of the notebook. The entire bottom plate can still be removed by simply taking the battery out and sliding the release. There users will have access to the RAM, hard drive and wireless card for upgrading purposes. Notably, the glossy 11.6-inch 720p (1366 x 768) display with LED backlighting is the same as last time as well. The port selection includes three USB 2.0 ports, HDMI, VGA, Ethernet, a media card reader and lock slot, and headphone and microphone slots. Pricing and Availability The next generation HP Pavilion dm1 will be sold for as low as $399 for the base configuration and as high as $599 for the version with the Intel SSD. Shipments will begin at the end of October.
Subscribe for the latest in Content Marketing & Freelance Writing!
---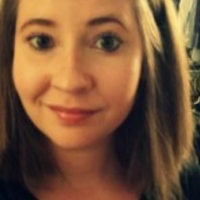 Dayton, Ohio, United States •
Power your marketing with great writing.

– Start your 30-day free trial today!
Start Free Trial
While you're here, have you tried Scripted lately?
Used to be a member, but moved on? Heard of it, but never signed up? The current iteration of Scripted will amaze you! Streamline your content writing efforts and build your own team of high-quality writers. It's all you need for content writing. Try it free today and meet your next favorite writer or writers!
Scripted's talented community of freelance writers have a variety of expertise and specialties. While many of our customers hire writers to execute their content marketing strategy, our writers deliver high-quality content in many formats. You can find content writers, blog writers, ghostwriters, and SEO writers all with experience in your niche.
Other content marketing examples from Amber R
Intel revealed information regarding a $700 million design flaw in the Intel 6 Series Cougar Poin... Read More