How to Optimize Your Site for Voice Search
This is a writing sample from Scripted writer Hannah Whiteoak
The portion of overall search traffic that comes from mobile platforms is on the rise and voice search is expected to see a similar growth in the coming years. How can you prepare your site for voice search?** **Nearly one third of search traffic came from mobile users during the third quarter of 2013, and local searches are predicted to take place primarily on mobile devices by 2015. Voice search is expected to make life much easier for these mobile users by giving them a hands-free search option. We've put together a guide to help explain the ins and outs of voice search and how you can use it to benefit your SEO.
Voice Search vs Typed Search Queries
Optimizing your site for voice search is very different to optimizing for traditional search queries. The text-based interface and keyword-driven algorithms of the past forced searchers to enter terse search queries that contain just the relevant keywords with all sentence structure stripped away. This has led to site owners trying to stuff unnatural phrases such as "Jeep service Boston" into their on-site content in an attempt to reach people searching for these key phrases. Voice search changes that strategy. Allowing searchers to talk rather than type results in search queries that are much more conversational. Google's Hummingbird update is designed to interpret naturally phrased search queries such as "Where can I get my Jeep serviced?" and deliver relevant results, without forcing the user to slip back into awkward keyword-based phrasing.
Are Users Adopting Voice Search?
At the time of writing, voice search is still only used by a minority of search engine users, but its popularity is set to rise. In late 2013 Google introduced an extension for the Chrome browser that allows a desktop or laptop user to activate voice search simply by saying "OK, Google". Also, more than 100 million people already have the Google Voice Search app installed on their mobile phones. By starting to optimize your site for voice search now, you can stay ahead of the game in this new phase of search engine optimization.
Optimizing Your Site for Voice Search
SEO's focus has shifted from keywords to long-tail search terms. There's no need to stuff unnatural keywords into articles as Google is now looking for answers to specific questions. One strategy for thriving in the voice search era is to find out what questions your target audience is asking and create content that answers them. Consider adding a Q&A service to your site that allows users to ask questions to which you later post answers. Search algorithms are only going to get better at identifying high quality, well researched content. Factors such as visitor engagement and the author's reputation are being given more weight as part of this drive to improve the quality of search results, so make sure you register your content with Google's Authorship program. This will help you can give your site the best possible preparation for the growing popularity of voice search. Photo Credit: Nicola since 1972 via Flickr.
Written by: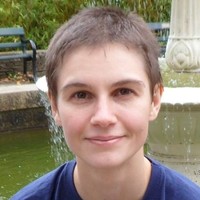 Hannah is a professional content writer from the United Kingdom. Since 2011, she has been helping businesses market themselves online by producing high-quality, engaging, and informative content. With a Bachelor's degree in Natural Sciences and a Master's in Physics, Hannah specializes in writing about health, science and technology topics. Contact her for high quality content.
Hire Hannah W