How to Create a Website: 10 Steps to Starting a WordPress Site
A Scripted Freelance Writer Writing Sample
Want to start your own website, but not sure where to begin? You don't have to go to web design school to understand the basics of website building! One of the most popular, simple-to-use platforms for quick website development is WordPress. If you're interested in using WordPress to launch your new site, you've come to the right place. Here, we'll show you how to create a website on the WordPress platform in just 10 easy steps. How to Create a Website in 10 Simple Steps 1. Register Your URL The first step in learning how to create a website is to register the URL (or domain name) for your website. This will serve as the "address" people will use to reach your site. Your site's domain name is very important to your branding process. So, be sure to choose a URL that represents the brand properly. Also, make sure that it's easy to spell and that it's memorable, so people can quickly return to your site. Your first step to website building is as simple as that! 2. Purchase a Web Hosting Package The web host is where all the files needed for your website to function and exist are stored (or hosted). Your web host is also where you'll establish your domain's email addresses and install different types of software on the site, such as WordPress, shopping carts, online store, etc. Some hosting companies allow you to pay-per-month. Others make you pay for web hosting for 6-12 months in advance. 3. Install WordPress Now, it's time to install WordPress to your domain. These days, most web hosts have some type of 1-click integration for installing WordPress, which can be found in the control panel. If not, you'll have to install WordPress manually. When considering your website building and hosting options, any web host that doesn't have 1-click WordPress installation may not be an innovative host. You may want to move your domain to another host at the end of your billing cycle. 4. Choose YOUR WordPress Theme Once WordPress is installed, your site will be really plain and dry. You'll need to install a theme you like in order to customize the look of the site: Log into your site at http://yoursite.com/wp-admin Click Appearance >>> Themes Browse and search using keywords and other criteria until you find what suits you This makes web design super simple! Customize your theme if it comes with that option. If so, that's where you should be able to add your brand's logo, favicon, header image, background image, social media links, etc. 5. Setup Brand Information Your next step in website building is further customization. Go to Settings and add information about your brand or about yourself. This includes the site title and the tagline. This is very important because Google and other search engines use this info to understand what you site is about when adding it to search results. 6. Install Plugins WordPress sites can stand-alone without any frills, but they're much better with them. In WordPress sites, these frills are known as plugins. They can include anything from social sharing buttons, polls, surveys, backup/restore features, SEO tools and more. 7. Setup Widgets Those cute little boxes and buttons and tools in the sidebars of websites are called widgets. You have the power to add, remove and edit them to customize your site as you please. This is where most site owners add a short form where users can subscribe to their blogs. 8. Create Pages Add new pages to your site's web design. Some popular pages include home, blog, about us, contact us, how it works, FAQ, store, terms of use and privacy policy. 9. Design Front Page Add extras to your front page (home page). These could be images, social follow/share tools, videos, boxes, etc. You'll also need to add some text content to let visitors (and search engines) know what the site is all about upon hitting your front page. 10. Create Post Now, it's time to publish your first post, if you plan to have a blog attached to your website. Not all sites need a blog. But, it's a great way to add fresh, new content to your site regularly, which helps bring traffic to the site. Learn How to Create a Website From THE Web Design PROGRAM AT F.I.R.S.T. INSTITUTE Here at F.I.R.S.T. Institute, we strive every day to be of service to our students and provide them with the very best that we can offer — from a faculty made up of experienced industry professionals to a broad spectrum of courses and a dedicated Career Development department, we do all we can to ensure that our students receive the best possible educational opportunities. We give students access to everything they need to succeed, both in class and on the job. If you'd like to know more about our web design program where you'll learn about website building in depth, please give us a call or send us an email! Our admissions team are standing by to answer any questions you might have.
Subscribe for the latest in Content Marketing & Freelance Writing!
---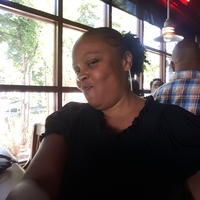 Las Vegas, Nevada, United States •
Kiesha Joseph represents The New Face of SEO, serving as an online marketing manager for Content Marketing Geek. Her clients refer to me as an SEO Goddess, bragging that she provides SEO Services with a Colorful Twist. Ms. Joseph has a true passion for writing unique, high-quality content to help bring more traffic to websites, blogs, social media pages, landing pages, sales pages and other online sites. Kiesha is also a published author, editor and brand builder for entrepreneurs, small businesses, authors and bloggers.
Power your marketing with great writing.

– Start your 30-day free trial today!
Start Free Trial
While you're here, have you tried Scripted lately?
Used to be a member, but moved on? Heard of it, but never signed up? The current iteration of Scripted will amaze you! Streamline your content writing efforts and build your own team of high-quality writers. It's all you need for content writing. Try it free today and meet your next favorite writer or writers!
Scripted's talented community of freelance writers have a variety of expertise and specialties. While many of our customers hire writers to execute their content marketing strategy, our writers deliver high-quality content in many formats. You can find content writers, blog writers, ghostwriters, and SEO writers all with experience in your niche.
Other content marketing examples from Kiesha J
What is Pinterest SEO with a colorful twist? Well, when I first got into content marketing in 201... Read More
A BIA/Kelsey report has revealed that 90 percent of all consumers research local services and pro... Read More