How to Add a Personal Touch
This is a writing sample from Scripted writer Ross Phan
You already spent precious amounts of your time to create an updated resume. You are also dealing with the anxiety of preparing for potential interviews. Do you also have to invest additional and copious amounts of time to create a cover letter, make unsolicited personal appearances, and write a thank you letter? The answer is yes. These are a few examples of personal touches that can be important determinants toward a hiring manager's consideration of your application or decision to move on to the next candidate.
The Resume
Some people believe that you can use the same resume for every company; but this belief is a myth. You can actually personalize your resume! "How?" you asked. In reference to the "5 Additional Steps to Fine-Tune Your Resume," you can utilize LinkedIn or your curriculum vitae (CV), which may contain a lot of information. Therefore, use your LinkedIn profile or CV as your backbone or references to pick and choose the most relevant working experience, education, and community service activities to include in your resume. Lastly, and most importantly, you can personalize the short summary in the first section of your resume towards the company and position, for which you are applying.
The Cover Letter
Although the resume is an important part of your application, it is extremely structured. Therefore, including a cover letter allows the hiring manager to have a glimpse of your personality. The cover letter also gives you an opportunity to demonstrate your knowledge about the company. Furthermore, you can mention some of your strengths and skills that will enable the company to achieve its mission, values, and current projects.
The Personal Appearance
Making a personal appearance is a slightly complicated topic. Many small businesses love candidates who take the time to personally introduce themselves; and some small companies will not consider hiring you without this extra effort. Large corporations, however, are slightly different; they usually prefer candidates to go through a defined application process. Some personnel from a few of the large companies actually dislike personal appearances because they are afraid that the appearance is from a disgruntled applicant. Furthermore, the human resources (HR) personnel of large corporations are very busy; and HR feel that the candidate is wasting their time. Therefore, a better personal approach for large companies is reaching out to your connections at these corporations via LinkedIn or e-mail.
The Interview
Congratulations! All of your personal touches throughout your application process paid off! Now, you are invited to have an interview with a hiring manager of the company; but your personal touch is still necessary. Although you thoroughly prepared for your interview by using "The Interview Preparation Ritual" as guidance, make sure that your answers do not sound too rehearsed to the hiring manager; in other words, you need to sound personable and genuine. Lastly, be prepared for the following question: "What questions do you have for me?" This question provides you with another chance to add your personal touch to the interview. Make sure to research about the company. Therefore, you will have plenty of questions to ask; refer to "What to Research to Impress an Interviewer" for assistance in preparing for this question.
The Thank You Letter
Another congratulations to you for surviving your interview; but again, your personal touch is still necessary. Many companies – no matter the size – appreciate a thank you letter, which was traditionally written in a card and sent via regular mail. With the advancement in technology, however, sending a thank you letter via electronic mail (e-mail) is currently acceptable. With whichever method that you choose, make sure to proofread and check your grammar. In addition to stating your name in the thank you letter, help the interviewer remember you by mentioning some interesting information about yourself or an intriguing discussion during your interview. Furthermore, emphasize your strengths that will enable you to contribute to the company's mission and vision; and include a statement about your belief in the company's ability to help you achieve your goals. Then, thank the hiring manager for his or her time and consideration. Lastly, if you feel the need to address any weaknesses - about which the interviewer asked during the interview, the thank you letter will be your last opportunity to convince the hiring manager that your personality and strengths will enable you to exceed his or her expectations.
This article's intention is to increase your awareness on the importance of personalizing your application. Hopefully, from this article, you will have more confidence in incorporating your personal touch, which could be the significant determinant towards the hiring manager's decision to send you an offer letter or a rejection letter.
Written by: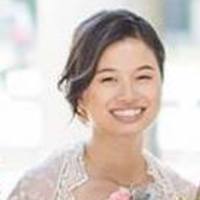 My Story: Your Friendly Pharmacist and Writer
Hire Ross P