How Old Are You?
A Scripted Freelance Writer Writing Sample
How Old Are You? Understanding Your Biological Age Aging is often thought of in terms of time past, of the number of years spent on this earth. Aiden has his first birthday tomorrow. Emily celebrates her sweet 16 soon. Mom just turned 40. Grandpa passed away at the ripe age of 88, and so on . . . As Kurt Vonnegut would say, "So it goes," and so goes the linear pattern of aging. We all get older, day by day. But what if age is actually a little bit different? What if, to alter and use a popular adage, age is more than just a number? Here is another big question. Why do some people in their 70s look and act younger than others in the same age group? To those who know about age-preventive medicine, age is just that. Sure, the number still exists, but we do not age because of years alone. We age, in large part, because of our bodies' declining hormone levels, and what's surprising is that everyone generally ages at a similar rate until a certain point of life. Still, it doesn't seem that we are all on par–– physically and biologically––with other people of similar ages. We can all think of someone who can move faster, jump higher, and in general, function better than us. This is where the idea of biological age comes in. Your biological age is a measurement of how your body functions physically and biologically compared to people at different chronological ages. This concept of biological age is at the core of age-preventive medicine. Dr. Steven Paschall, founder of Vitality Clinic, Living Younger, has transitioned from a lifetime of experience in traditional "sick care medicine," which treats patients living with their disease, to age-preventive medicine. Dr. Paschall firmly believes in age-preventive medicine, which has been helping many patients all over the United States restore their youthful vitality. He understands that we can rewind biological time although we cannot rewind the chronological ages. Our individual aging patterns are not based solely on our genetic makeup but our choices and lifestyles. Our decisions can lead to the onset of preventable disease, such as obesity, heart disease, Alzheimer's, diabetes, stroke, osteoporosis, and cancers. Yes, these life-threatening and disabling diseases can be prevented! This is how age-preventive medicine works: prediction, early detection, prevention, reversal of age-related dysfunction, and optimizing hormones. Vitality Clinic accomplishes this by implementing a synergistic approach to healthcare through a multidisciplinary team of nurses, physicians, chiropractors and massage therapists. As a certified advanced bio-identical hormone replacement physician, Dr. Paschall's goal is not just to help his patients live longer, but also to live younger. We are all different biologically, and that is why Dr. Paschall uses his many years of traditional medical background and personalizes a multi-dimensional approach to treatment, including bio-identical hormone replacement therapy (BHRT), body transformation, nutraceuticals, exercise, and chiropractic care; most of all, helping you attain lifelong vitality. BHRT is proven effective and is backed by many years of scientific research studies, which are published in well respected medical journals. You will be very excited to learn more about BHRT from Dr. Steven Paschall personally. Dr. Paschall, as well as the entire Vitality Clinic staff, is looking forward to working together with you to rewind your biological age. Age, for many, might sound like a number; it might sound like a sweet 16 for a daughter or a 40th birthday party for mom. However, try to think of it in a new way. Next time someone asks you how old you are, you might have to think about it because, biologically, you might be living a little older. Or, hopefully, a little bit younger.
---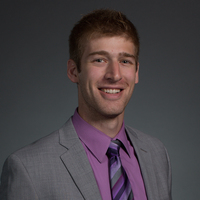 As a former high school English teacher, I'm a fiction reading and writing enthusiast with a drive to dive into opportune writing projects. I'm an account supervisor and copywriter at an Indianapolis marketing agency, serving as content writer for blogs, emails, websites, fundraising case studies, new business pitches and proposals, and various other media across tech, healthcare, higher education, and more. When writing, I understand the need to adapt to each unique project, tuning my tone to fit rigid guidelines or flex with creativity. My voice is what your brand demands.
Hire Nicholas P