How Do I Say No?
A Scripted Freelance Writer Writing Sample
My writing thus far has been technical, professional and spiritual. The full text of my article entitled "How Do I Say No?" would not fit in this box, so I've attached the link below. To date, most of my pieces have tended to be lengthy and educational works for self-improvement. I've written articles on many topics, including perception, boundaries, anxiety, parenting, relationships, depression, codependency, life lessons, including those from famous movies, faith, self-esteem, fear, love, addiction and many more. I also maintain a section on my blog where I respond to frequently asked questions regarding mental health. I prefer to write more explanatory pieces, but I can also write shorter publications, if requested.
---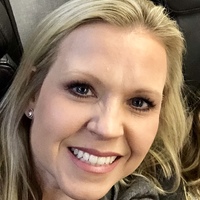 Buckeye, Arizona, United States •
I am a clinical psychologist who is licensed to practice in the state of Arizona. I attended the University of Texas at Austin for my undergraduate degree in psychology and then went on to Baylor University to pursue my doctoral degree in clinical psychology. While in graduate school, I was selected for the U.S. Army's Health Professions Scholarship Program. After completing my work at Baylor, I was chosen for a residency at Walter Reed Army Medical Center in Washington, D.C. From there, I went on to complete army medical and mental health training at Fort Sam Houston in Texas, as well as aeromedical psychology training at Fort Rucker in Alabama. After my training was completed, I served as an active duty psychologist at Fort Huachuca, Arizona. Upon honorable discharge from the military, I opened a private practice in Sierra Vista, Ari...
Customer Ratings:
Power your marketing with great writing.

– Start your 30-day free trial today!
GET STARTED
Other content marketing examples from Jennifer B
"The best way out is always through." – Robert Frost As a therapist, I see these as words to li... Read More
Fear comes from the Enemy, and it plagues all of us to varying degrees. There are at least as man... Read More