How a Psychology Degree Can Be Beneficial for Non-Psych Careers
A Scripted Freelance Writer Writing Sample
Psychology is not a science. Psychology has very few job opportunities. Psychology is just common sense. These are just a few of the most common misconceptions about the field of psychology.
In truth, psychologists use the scientific method to explore and gain an understanding of mankind's most challenging problems. Brain functioning. Behavior. Relationships. Motivation. These topics and more are researched and examined by psychologists, and the answers improve our understanding of ourselves and others around us. Even without graduate training, the science of psychology offers a host of career options. Due to the complex and varied nature of its applications, a psychology degree requires rigorous training and clinical experience. Plus, a background in psychology can increase one's knowledge and job competitiveness in a wide range of unrelated fields. So, it's far from common sense.
The Rise of the Psychology Degree
Psychology is one of the most popular college majors. In the 2011-12 academic year, the National Center for Education Statistics reports that nearly 1.8 million bachelor's degrees were conferred. Psychology ranked in the top five, with 109,000 degrees conferred. Baccalaureate students' growing interest in the field of psychology is not a new one. Over the past 50 years the number of degrees conferred in psychology has increased exponentially, particularly at the bachelor's level. For example, in the forty years from 1970-2009, bachelor's degrees rose from approximately 35,000 to 95,000.
According to a white paper composed by the Chairs of Psychology Departments in Florida and the American Psychology Association, undergraduate students have a range of motivations for enrolling in courses or majoring in psychology. Most are attracted by a desire to better understand themselves and help people. In addition to presenting an intriguing subject, the growing field of psychology attracts students who are looking to obtain a variety of practical skills and a degree that proves to be incredibly flexible inside and outside the field.
Top Benefits of a Degree in Psychology
Defined as the study of the human mind and behavior, psychology is helpful across virtually all industries involving people, which is partly why it's such a dynamic degree regardless of career goals.
The white paper describes 10 skills that undergraduate psychology majors have that improve their attractiveness to employers after graduation. These include:
An ability to predict and understand behavior in individuals and groups
A profound insight into problematic behaviors
An ability to demonstrate perseverance under challenging conditions
An ability to collect, interpret, and apply data
A skill to adjust to change
Knowledge of the functions of learning and memory
An ability to judge the validity of assertions about behavior
An ability to cope with and handle high stress environments and taxing situations
An understanding of how to successfully function throughout the channels of an organization
An ability to initiate and execute projects with minimal information or experience
A degree in psychology affords one with the skills to make ethical decisions, answer research and analytical, implement psychological science within an array of contexts, and develop a deeper understanding of oneself and human life, in general.
Non-Psych Career Options
Since being an actual psychologist requires graduate training and supervised practical experience beyond the bachelor's degree, only a small fraction of baccalaureate degree-holders find employment within the field of psychology. In a 2010 National Science Foundation survey, 80% of psychology bachelor's degree recipients were employed outside the general subject area.
Fortunately, an aptitude for understanding human behavior in addition to excellent research and analytical skills is in demand by a range of employers for entry-level positions. In fact, students with additional training in research methods and technology enjoy a higher employability. According to the white paper, work settings for psychology bachelor's degree include, by number of employees: for-profit companies, other educational institutions (i.e. elementary and secondary schools), not-for-profit organizations, state or local government, universities and 4-year colleges, self-employed, and the federal government.
The top industries that hire psychology majors include, but are not limited to, the following:
Industrial/Organizational: Marketing Representative, Marketing Researcher, Manager, Occupational Analyst, Administrator, Human Resources Specialist, Financial Analyst, Advertising Sales Agent, Public Relations Specialist
Education: High School Teachers, Middle School Teachers, Special Education Teachers, Academic Advisors
Community Relations: Public Affairs Coordinator, Urban Planning Assistant, Director of Volunteer Services, Community Outreach Worker, Social Worker
Criminal Justice: Child Protection Worker, Police Office, Parole Officer, Correctional Treatment Specialist, Criminal Profiler, Jury Specialist
Research: Statistical Assistant, Behavior Analyst
Very few degree choices deliver fascinating content with the option to further your education within the field or pursue a range of employment opportunities elsewhere. Therefore, don't believe the negative hype about psychology. Despite what many critics say, a background in psychology can be especially advantageous across specialties and make students more marketable for a wide variety of non-psych careers.
---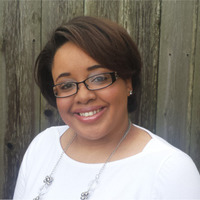 Veranda has a master's degree in Clinical Psychology and has enjoyed employment in a variety of mental health settings during the past 8 years. She currently specializes in psychological testing and assessment. Her comprehensive experience includes individual and group counseling, diagnostic testing, psychological assessment, eating disorders, weight loss, relationships and childhood developmental disorders. Additionally, Veranda ghostwrites for various blogs and websites in the health and wellness industries. She especially enjoys writing about psychology, but she also has experience creating content for the following industries: business and marketing, health, fitness, relationships, and self-help. In her spare time, she puts pen to paper in a completely different way and writes psychological fiction novels.
Customer Ratings:
Power your marketing with great writing.

– Start your 30-day free trial today!
GET STARTED
Other content marketing examples from Veranda H