HILLARY CLINTON'S PRESIDENTIAL CAMPAIGN HAS A NEW PROBLEM: HIS NAME IS JOE BIDEN
A Scripted Freelance Writer Writing Sample
Hillary Clinton's presidential campaign has a new problem: his name is Joe Biden
If the U.S. Vice-President enters the race for the number one job, what's a Clinton to do?
Cheryl G. United States September 1, 2015 https://www.the-newshub.com/us-politics/hillary-clintons- presidential-campaign-has-a-new-problem-his-name-is-joe-biden
Hillary Clinton has a firm grasp on the political bullhorn blaring out the latest on the 2016 race for president of the United States. Nothing the other contenders have said or done thus far has loosened that grip--until now.
Joe Biden, as the current Vice-President, has ramped up the volume with his virtual silence. By increasing the noise through saying nothing, Biden is re-directing the dialogue away from Clinton and onto his own possible run for the number one job in the White House.
Moreover, there are increasing published reports that President Barack Obama has given his blessing to a Biden bid for the presidency and that the Obama fundraising team is on high alert. More to the point, many Obama supporters with deep pockets are said to be lukewarm to a Clinton campaign.
Reports are that Clinton's response is to do whatever she can to discourage Biden from running. Upfront and behind the scenes, she and her team are reminding those who pledged their support that their loyalty is non- refundable. The Clinton camp, including Clinton herself, is reportedly calling on donors who appear ready to switch sides or may have already done so.
In the meantime, the super PAC known as Draft Biden is said to be prepared to put up as much as $3 million dollars in a matter of weeks. Clinton, in her first quarter as a candidate, amassed a nearly $50 million war chest--not including the super PACS squirreling away millions more on her behalf.
All this comes in the midst of the Democratic National Committee meeting in Minneapolis. While Biden was not scheduled to attend last weekend's event, representatives from his super PAC were said to be mounting a strategy to persuade delegates to switch their allegiance to Biden. Meanwhile, Clinton reportedly had already made her case in private to attendees.
That Clinton is reportedly calling on loyalists with deep pockets and key contacts to shore up support says something about the seriousness of a potential Biden run for president. Those who have already jumped ship and have reportedly been advised of Clinton's disappointment certainly want Biden to announce sooner than later. At the same time, the Clinton camp is rolling out a list of "Who's Who" in the old political circle that has encamped itself around both Clintons-the former president and the former Secretary of State -for years.
And then, there are the boots on the ground. The Clinton campaign has a significant presence in early voting states such as South Carolina, where, as it happens, Biden is also strong. Clinton's team has said all along that early organization in early voting states will pay off for their candidate. The Clinton camp has also announced a string a fundraisers next month, starting over the Labor Day weekend, in states that include Georgia, Louisiana; Ohio, Illinois, Texas, Arkansas; Wisconsin, New York and Maine.
In public, Clinton is measured and generous in her comments about Biden possibly becoming an opponent. Last Wednesday in Iowa, she was quoted in another published report as saying that she has a "great deal of admiration and affection" for Biden, adding that he has to make a "difficult decision for himself and his family" and needs "space and opportunity to decide what he wants to do."
Biden has been largely silent this past week and so, too, have his supporters. Officials running the super PAC say that those ready to fund it don't want to stick their necks out too far before Biden makes it official that he is indeed a candidate for president in 2016. With the time window narrowing, they may not have to wait much longer.
---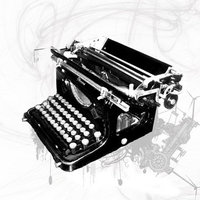 Professional Experience. Professional Results. I have more than 30 years of experience as a writer--nearly half of which has been spent in television news both at the local and network level. I have an excellent eye for visual detail and a keen sense of story development. Moreover, I am well-organized, detail-oriented and quite familiar with fast-paced deadlines. I have also enjoyed artistic writing pursuits. My work has been seen both here in the U.S. and abroad via television broadcast and live performance. I currently write for corporate web sites as well as online news and entertainment outlets, including columns on current events and feature stories. I bring highly-valued skills to your project from an industry in which accuracy, creativity and speed are tantamount to success. Any writing assignment that I...
Hire Cheryl G