Heineken beer's Dutch craftsmen take on Canadian craft beer
This is a writing sample from Scripted writer Jenni Sheppard
Heineken beer's top craftsmen are taking on Canadian craft breweries in a bid to make their Amsterdam lager the drink of choice in North America.
Over the past few years, the number of microbreweries and craft beers being produced in Canada has risen exponentially, particularly in BC and Ontario.
And according to a report by Toronto-firm NPD, craft and microbrew beer now account for 17% of all beer served at casual dining restaurants.
Heineken Global Craft and Brew Master, Willem van Waesberghe, told Daily Hive there are two sides to the craft beer coin.
"Craft is a commercial concept with the single aim to block out big brewers and that's fine with me," said van Waesberghe.
"But the real things is, it's about taste. It's about variation of taste and people want to experience that."
There is no real definition of a craft brewery. For many, it is simply a small, independent brewery, for others, it's also about taste and traditional methods.
To read more of this article, check here: http://dailyhive.com/vancouver/heineken-beer-canada
Written by: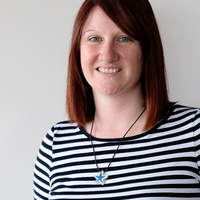 I am a British-Canadian living in Vancouver. - Over 10 years, I have written and edited for the BBC, CBC, and Daily Hive, covering a vast range of topics including technology, visual effects, lifestyle, politics, and branded content. - I have written blog posts, white papers, branded content, news articles, a press release, in-depth features, lifestyle and political interviews, photo galleries, and proofread a book. - At the BBC, CBC, and Daily Hive, I trained and mentored interns, new employees and staff, in writing for online and TV news, image copyright, and web journalism. Skills an...
Hire Jenni S