Happy Tails Animal Rescue Announces New Low-Cost Clinic (mock press release)
A Scripted Freelance Writer Writing Sample
Happy Tails Animal Rescue Announces New Low-Cost Clinic
Local Animal Rescue Group to Open Second Facility in Downtown Columbus
COLUMBUS, OH: Columbus-based animal welfare and rescue group, Happy Tails Animal Rescue, announced today its plans to open its second facility, a preventative service clinic in the downtown area. This new location is designed to provide low-income residents with affordable basic veterinarian services for household pets.
"This has been a dream of mine since starting Happy Tails," said the organization's founder, Melissa Pennington. "We began with the sole focus of providing rescue and rehoming efforts for homeless or abused animals, but I knew from the beginning that I wanted to open a low-cost vet clinic to serve the community."
Pennington went on to define the clinic's primary objective as offering affordable care options for pet owners who find themselves unable to afford basic veterinary care.
"Our main focus is going to be on preventive care," Pennington said. "We began as an animal rescue group, and one of the best ways to ensure every dog and cat finds a loving home is to address the overpopulation problem through spay and neuter programs, which we will provide at a reduced cost. We also hope to provide these services free of charge for the homeless in the city who want to keep their animal companions safe and healthy."
Other services to be offered include initial checkups and immunizations for newborn animals, flea and tick treatment and prevention, and non-emergency visits for common illnesses and conditions.
Pennington stressed that the clinic is not meant to be a substitute for regular veterinary care, nor is it designed to handle emergency situations. She went on to say, "Unfortunately, we aren't in a position to open a full-service veterinary practice at this time, and clients will still have to seek a professional veterinarian for ongoing care. However, we have connections with many clinics and private vets throughout Ohio, and we will work with our patients to find suitable care at a price they can more easily afford."
The location for the new facility has yet to be determined, but Pennington stated that it would be established as near to downtown as possible so as to ensure access to Columbus residents most in need of its services. Additional information about the facility's services can be found on the organization's website at happytailscolumbus.org.
---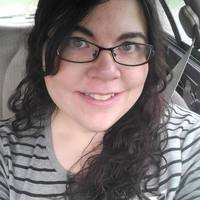 Ona, West Virginia, United States •
You need writing with personality. Flair. Life. I can do that. You need writing with an authoritative, no-nonsense tone. I can do that too. You need your car fixed. Uh, I can't do that. Sorry. But I can write a nice article for you about how to choose a mechanic. The boring parts: I have a BA in English and History and an MA in History, and I'm a litigation paralegal in my day job. Clearly, research and writing are my two primary interests and usually how I spend my thrilling Friday nights. I've worked as a freelance writer and editor for the past several years in a variety of fields, including insurance, video game development, travel, education, medicine, law, and just about everything else imaginable. The less boring parts: I pride myself on being a literary chameleon who can adapt to whatever tone of voice you want your pie...
Customer Ratings:
Power your marketing with great writing.

– Start your 30-day free trial today!
GET STARTED
Other content marketing examples from Amanda S
_(Assignment: review Adore Beauty's website. Address sections of interest, products sold, shi... Read More