Get More Bang for Your Buck: Use Your Tax Return for Home Improvements
A Scripted Freelance Writer Writing Sample
Spring is a great time to begin tackling projects around your DFW home that will enhance its value, improve its function, or just simply bring it up to a better standard of living. And when you combine spring repairs with your income tax return, you can often begin home improvement projects that may be out of your reach financially the rest of the year. Make sure you're getting the most bang for your buck this year by checking out these incentive and money-saving programs to stretch your tax return and accomplish your household goals. Take a Load Off Texas Oncor, the primary electricity provider for North Texas, provides terrific power-saving home-improvement incentives to area residents. Through the Take a Load Off Texas (TALOT) project, Oncor enables homeowners to save money while working on projects that improve energy efficiency. You can save a lot of money on projects like: Sealing windows and doorways that leak your heat or A/C to the outside Installing new and more-efficient A/C units Improving your insulation in both your walls and attic Placing photovoltaic cells on your roof to switch partially to solar power Oncor runs three programs through the TALOT site: one for low-income homeowners, one for general homeowners, and one for homeowners interested in solar power. To begin, visit the site and find an approved service provider for your zip code. That provider will perform a free energy audit and draw up a list of projects you may consider doing. Depending on the improvements selected, Oncor incentives may cover some or all of the cost, saving you hundreds or thousands of dollars and enabling you to get the most bang for your buck for the portion you do need to pay for on your own. HUD Incentives The United States Department of Housing and Urban Development (HUD) can connect homeowners to a plethora of programs that can save you a lot of money on necessary repairs or upgrades. Many of these programs are designed to help lower-income homeowners. This means that if you've been trying to put together money to tackle projects that are of high importance to your home's structure or your family's well-being in that home, you may be able to have the work performed with financial assistance ranging from a few hundred dollars to several thousand dollars. Before you contract with a service provider or begin do-it-yourself projects, first see if you are eligible for this type of financial assistance so you can get more bang for your buck with your tax return funds. Incentives In Your City Many of the cities in north Texas also provide incentives, rebates, or financial assistance toward home improvement projects. Arlington and Richardson provide incentives up to 10 times the amount your property taxes would increase if your project enhances the dollar value of your home. Fort Worth residents may be eligible to get up to two new toilets at no charge or can participate in neighborhood services programs that both improve or beautify homes. And many other cities, like Dallas and Plano, also offer a variety of assistance or incentive programs that will enable you to get more bang for your buck when you use your tax return to improve your home — or when you use any other saved money throughout the year. Before you begin work on your home this spring, first check to see how Oncor, HUD, or your own municipality may be able to stretch your hard-earned money into tackling your home improvement projects.
---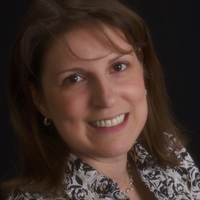 Fort Worth, Texas, United States •
Tiffany Aller is a full-time professional freelance writer with more than a decade of experience in the industry. Her core topics of expertise are related to real estate and home improvement, human resource and talent management, and healthcare and medicine. Based in Texas, Aller splits her time between paid writing and editing work, unpaid passion projects, and civic involvement.
Customer Ratings:
Power your marketing with great writing.

– Start your 30-day free trial today!
GET STARTED
Other content marketing examples from Tiffany A
Small and large businesses alike rely upon a performance appraisal system in order to set expecta... Read More
Protecting intellectual property is an important practice for business owners and inventors who h... Read More