Five Quick and Easy Crafts to Make and Sell
A Scripted Freelance Writer Writing Sample
When you decide to turn your crafty hobbies into a business, your approach to choosing and preparing projects has to change, but it doesn't have to mean sacrificing fun. Consider the cost of raw materials and investment of time versus the price you believe you can charge for the finished goods, and be sure you can make multiple versions of the same item without going crazy. With a little creativity, an evolving sense of business acumen and well-practiced craft skills, you'll discover that many projects fit the bill. Crease-Free Hair Elastics Things You'll Need: Fold-over elastic Scissors Packaging Soft, knotted elastic, "crease-free" or "ouch-free" hair elastics claim to leave post-ponytail hair without any dents and to never take a few hairs with them when removed. These simple accessories often retail for more than a dollar a piece, yet they are nothing more than knotted lengths of fold-over elastic. This type of elastic is available by the yard in many colors. Make sets of five or 10 elastics in complementary colors, such as metallics, pinks or rainbow sets. Leather Tassel Key Chains Things You'll Need: Leather or suede Rotary cutter and self-healing cutting mat or sharp fabric shears Tacky glue Key chain rings Key chains are an appropriate choice for craft sales because they are quick and easy to produce en masse; they're eye-catching and are small and inexpensive enough for shoppers to buy on a whim. Make tassel-style key chains from leather for tactile and expensive-looking versions of what could otherwise be a bit ordinary. Cut fringe along strips of leather and roll them into tassel shapes. Add key chain loops and secure everything together with tacky glue. Look for different colors of leather and suede to offer your customers more variety, and consider faux leather or felt for a vegan-friendly alternative. Stamped Burp Cloths Things You'll Need: Cotton gauze Scissors Sewing machine Thread Rubber stamps Fabric paint Burp cloths for babies are essentially just squares of cotton gauze, an inexpensive raw material that you can adorn with all manner of cute designs that appeal to mothers-to-be as well as their gift-buying family and friends. Purchase cotton gauze in neutral and baby-friendly colors by the yard, pre-wash and dry the fabric; then cut the yardage down into squares. Hem the gauze squares, and get creative with stamped designs. Even the simplest stamped shapes, such as squares, triangles and polka dots, are appropriate for these burp cloths. Sell burp cloths in sets of three with options for boys' sets, girls' sets and neutrals. Warming Neck Pillow Things You'll Need: Soft fabric Scissors Sewing machine Thread Uncooked rice Essential oil (optional) A fabric pouch filled with uncooked rice, when microwaved for a minute or two, becomes a soothing, warming neck pillow that helps ease aches and pains or just keeps you cozy on a cold day. Choose a soft fabric such as flannel, and sew a simple pillowcase from two long rectangle shapes. Leave a gap in the final seam to fill the pillow with uncooked rice. Sprinkle the rice before filling the pillow with a soothing essential oil, such as lavender, to impart a pleasant and relaxing fragrance to it. Jewelry Bowls Things You'll Need: Air-dry or oven-bake modeling clay Rolling pin Cookie cutters or round objects and a knife Bowls Paints or glazes Mass producing pretty jewelry bowls using air-dry or oven-bake modeling clay might remind you somewhat of making cookies. Flat shapes of clay, cut from a rolled-out sheet, become bowl-shaped when you press them inside existing bowls. Follow the manufacturer's instructions to bake or air-dry the bowls to retain this shape. The jewelry bowls are simple in design, but you can customize them in many ways with paint, glazes and imprinted surface textures. Tips & Warnings If your craft business depends on mailing items to customers, consider their weight and whether or not they are fragile. Even if you pass the cost of mailing on to your customers, a high price will be a deciding factor for them. Attractive packaging and labeling can make a big difference when it comes to the visual appeal of your craft products, and it's something that emphasizes the difference between hand-crafted and factory-made items. Come up with a consistent design, including a logo, that reflects the image of your company. Include it on your packaging and labels as well as website and marketing materials. File all of the necessary paperwork to set yourself up as a legitimate business. Not only does this protect you and your assets, it will also entitle you to purchase your raw materials from wholesalers at preferential rates.
---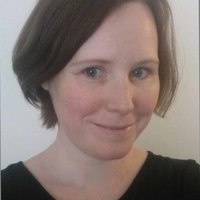 Los Angeles, California, United States •
Last online 3 days
A writer of diverse interests, Joanne Thomas has penned pieces about road trips for Hyundai, children's craft projects for Disney and wine cocktails for Robert Mondavi. She has lived on three continents and currently resides in the western United States. Thomas holds a BSc in politics from the University of Bristol, England.
Customer Ratings:
Power your marketing with great writing.

– Start your 30-day free trial today!
GET STARTED
Other content marketing examples from Joanne T