Estate Planning: Not Just "How", but "Who"
A Scripted Freelance Writer Writing Sample
When doing estate planning (either initially or updating existing plans), it is easy to become overwhelmed by the number of important roles that need to be filled. Not only do you need to plan for how and your assets and estate will be managed and/or distributed at your incapacity or death, you also need to identify who will have responsibility for various pieces of the plan. Some of those roles are very short-lived, whereas others can continue for years. One key role in Minnesota is the "Personal Representative" (referred to as "Executor" in some states.) The Personal Representative's responsibilities include gathering and safeguarding the assets in your estate, paying valid claims (including final expenses, estate taxes, income taxes, creditors, etc.), and distributing assets in accordance with instructions left in a Will or, if no Will exists, then as determined by Minnesota law. Your Personal Representative can be an adult family member or friend, or a professional, such as a trust company. Tip: Regardless of who you name as your choice for Personal Representative, it is a good idea to also name at least one successor/alternate Personal Representative, to act if the individual you named is unable or unwilling to serve in that role after your death. If you have minor children, your estate planning documents should also specify who you want to serve as Guardian for your children (physical custody) and Trustee (holds your estate for your children in a Trust until your children reach a pre-determined age for distribution.) The Guardian and Trustee can be the same person, but parents often choose different people to fill those roles. As with the choice of Personal Representative, it is recommended that parents name at least one successor/alternate for each of these roles. Tip: After identifying people to fill these roles, share your decision with both the people you have chosen, as well as any other family members or friends who might reasonably expect to have been chosen as Guardian and/or Trustee. When planning for incapacity, it is also important to identify who you want to serve in key roles as your "Health Care Agent" and "Attorney-in-Fact." Your Health Care Agent is named in an Advance Health Care Directive, and is someone who has authority to carry out your wishes and/or make decisions about your health care when you lack the decision-making capacity to do so yourself. An Attorney-in-Fact is named in a financial Power of Attorney document, and is authorized to handle financial transactions on your behalf (you can grant a blanket power to someone, or limit his or her authority.) All of these responsibilities are important, and decisions about who is best suited for each role should not be made lightly. However, take comfort in knowing that documents naming people to fill these roles are not carved in stone, so if you later have a change of heart, those documents can be revoked or amended.
---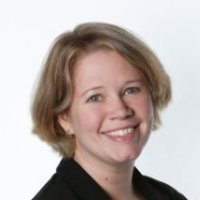 Saint Paul, Minnesota, United States •
Cindy is an attorney in private practice in the Minneapolis/St. Paul metropolitan area, and a freelance writer. Having spent 19 years in the financial services industry in various operations and compliance roles, including 2 years as the Chief Compliance Officer for a federally-registered investment adviser owned by an accounting firm, Cindy loves to write about topics applicable to financial firms, accountants, law firms as well as general business pieces. Cindy has also had several parenting essays featured on the Huffington Post and Scarymommy.com.
Customer Ratings: