Enjoy these Fall Festivals in Brooklyn
A Scripted Freelance Writer Writing Sample
The heat waves have passed and the smell of the sidewalks has improved, so we have some extra kick in our step. Fall is banging on Brooklyn's door, and we're ready to tilt back our snapbacks and enjoy a festival or two.
One of our favorite ways to celebrate real life is at the Brooklyn Botanic Garden, for the annual Chile Pepper Festival. Set on the cherry esplanade, this festival bounces with the world beats of international bands and performers, with a grassy knoll available for shameless dancing. On the side, vendors are separated in neat rows of tents, offering artisan interpretations of hot damn. Past festivals have seen the appearance of milk chocolate + curry fudgesicles, gluten-free chocolate chip cookies with sriracha salt, and a boss pepper known as the Carolina Reaper, possibly the hottest in the world.
It's true that the food of this season sends over the deep end. By late September, we're tempted on a regular basis by the bulk bags of Halloween candy falling out of their displays at Walgreens; one fun-sized bar after work usually turns into seven, and soon we're snoring face-down in a pile of shredded wrappers. So Brooklyn Fitness Festivalarrives at the perfect time to get our booties in gear. Head toward Coney Island to the little-known Kaiser Park;you too can work your fine self at the fitness stations and group exercise classes (all free, courtesy of NYC). If watching curiously buff strangers doing plyometrics on free-standing wooden platforms doesn't inspire you to move a little, we're not sure what will.
Fall in Brooklyn is just different. You can buy the only apple at the bodega and convince yourself that you're participating in nature, but you feel cut-off from those suburban rituals your second cousin keeps brag-posting online. Those pumpkin patch photos are undeniably chill, and you feel restless to grab your honey and nestle-in for some selfies on a photogenic stack of hay. You're in luck; you don't have to miss out on these seasonal joys. Head up to Brooklyn Bridge Park for their annual Harvest Festival. It's something even fancier than you expected—live music (free), sack races for the kids, and a stunning display of pumpkin carving by people who know how to coax winter squash skin into something beautiful.
You too might be a crafty one; except maybe your type of craftiness utilizes twisted strands of wool. Brooklyn has a festival to celebrate your type (we welcome all types here). The Kings County Fiber Festival in Park Slope is a warm and fuzzy showcase of people putting their needles to good use, presenting those who have mastered those skills that were previously necessary for human survival. Check out some of the demonstrations and learn something you might need one day. It's reassuring to know that the human race can still weave blankets to protect our delicate, hairless skins from winter's merciless freeze.
Finally, our festival round-up would be remiss not to mention an event in our very own 'hood: the Red Hook Film Festival. This festival takes place next to the Waterfront Museum (and Ikea, since we have to real). It's actually one of the longest running film festivals in the five boroughs, which makes it both historic and arty. You'll view edgy pieces of cinema, and you'll develop a new appreciation for the creative use of backlighting. This film festival is presented in conjunction with a Brooklyn organization's annual art exhibition, so you can fetch a harvest-load of indie culture in one memorable weekend.
Get your fix of culture at some of Brooklyn's best festivals, then step out in your favorite attire from Jon Dough. Our designs are styled in the beating heart of Red Hook. Wear our goods to showcase your connection to the city, as you explore it.
Subscribe for the latest in Content Marketing & Freelance Writing!
---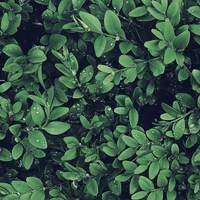 Covington, Louisiana, United States •
Hubspot Inbound Marketing certified content writer, specializing in vivid imagery and targeted results.
Power your marketing with great writing.

– Start your 30-day free trial today!
Start Free Trial
While you're here, have you tried Scripted lately?
Used to be a member, but moved on? Heard of it, but never signed up? The current iteration of Scripted will amaze you! Streamline your content writing efforts and build your own team of high-quality writers. It's all you need for content writing. Try it free today and meet your next favorite writer or writers!
Scripted's talented community of freelance writers have a variety of expertise and specialties. While many of our customers hire writers to execute their content marketing strategy, our writers deliver high-quality content in many formats. You can find content writers, blog writers, ghostwriters, and SEO writers all with experience in your niche.
Other content marketing examples from Danielle M
**Ramen in Brooklyn: Best of the Borough** Growing up in Brooklyn, a meal of ramen noodles meant... Read More