Differences between computer operating systems – Mac vs. PC
A Scripted Freelance Writer Writing Sample
Before any newly manufactured computer can be used, an operating system (OS) needs to be installed on it. All the components in the operating system serve to make the various parts of a computer function in synergy. Several operating systems have been developed over time but the Windows OS and Mac OS are much more popular. Mac OS: The Mac OS is basically run by the various models of computers manufactured by Apple Inc. These computers are known by the brand name Mac. Macs are able to run all the main operating systems available today and with certain software like Parallels Desktop; can run more than one OS simultaneously. The Mac OS runs on a UNIX base which makes it very stable, secure and easy to use. The displayed graphical interface is also considered user friendly by many people. PC (Windows) OS: A computer that runs the Windows OS is generally referred to as a PC. Their design is based on IBM microprocessors. A PC cannot run all the operating systems out there, but the popular ones, such as Microsoft Windows and Linux, are compatible with it. Differences between Mac and PC Cost: Macs are much more expensive, with some models costing well over $1000. In contrast, PCs are cheaper and some are priced as low as 40% cheaper than comparable Macs. Manufacturer/Distributor: Mac Os and Mac hardware are all exclusively produced, distributed and marketed by Apple Inc. There are however, several companies that make and distribute PCs and they include HP, Dell, Acer, Toshiba, Lenovo, Gateway, Samsung etc. This is a reason PCs cost less than Macs, as each company is likely to offer competitive prices to attract more buyers. Popular Applications: The Mac OS has its own unique applications, which are iTunes, iPhoto, iBooks, iMovie, Pages, GarageBand, Time Machine, Photo Booth, FaceTime, Safari, Keynote, etc. The common PC applications are Internet Explorer, MS Office Suite, Windows Defender, Chrome Browser, Windows Media Center, VLC Media Player, SkyDrive, etc. Compatibility: Macs can open most of PC file formats, such as .xls, .doc, .exe and others. Windows OS can seamlessly run on a Mac with no compatibility issues. This is not so with PCs. Without using software that can open Mac OS-based files (.DMG), a PC cannot read .DMG files. Performance: Mac OS operates efficiently without lagging and has stable, high rated performance, as only Apple Inc handles all its OS and hardware updates. PCs often have incompatibility and lagging issues as they are produced by different companies and may not have the right drivers for specific OS and model updates. PC performance may be below expectation. Strengths of Mac OS 1. Due to its UNIX core, it is very secure and much less vulnerable to destructive virus attacks. 2. Mac Os is very stable because all its parts are designed, manufactured and tested by one company. 3. The well designed graphic user interface (GUI) of Mac OS is very user friendly. 4. Other Apple products, such as iPad, and even non-Apple ones are recognized by Mac OS without having to install other drivers for them. 5. It can run most other operating systems and can even run Windows XP side by side using Parallels Software or Boot Camp. Weaknesses of Mac OS 1. Macs and Mac OS are very expensive compared to other computers and operating systems. 2. Most computer video games are not run by Mac OS and only few games are made for it. 3. There are fewer software choices available here. Strengths of PC operating System 1. A lot of people find it easier to use as the developers of the software have maintained its basic features from the earlier versions to the most recent updates. 2. A large selection of applications and software catering to different purposes have been made for PC. 3. There is backward compatibility, as the older versions can still work with more current Windows versions. 4. New hardware is easily recognized by this OS. 5. Many video games are designed to be compatible with PC. Weaknesses of PC operating system 1. Its security is weak and easier for hackers to penetrate. 2. There is high vulnerability to viruses and other malware. 3. Technical support service is mostly inadequate. 4. The system is comparatively unstable. 5. Older hardware gets poor continuous support. After thoroughly comparing these two operating systems, the potential user can then choose which best suits them depending on the programs to be executed, hardware features desired and the available budget. Mac hardware and OS are available at Apple outlets and there are various models to choose from. The popular choices are either the Mac mini desktop, Mac-book Air notebook or the iMac. PC hardware and OS are readily available in a range of models as there are more companies designing and producing them.
---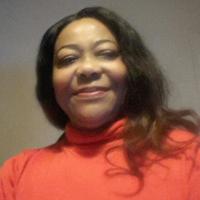 I am a freelance writer, who loves to travel and explore new things, trades and culture. I have a wide knowledge about various writing categories like business and finance, travel, fitness, and SEO, etc. I also write guest blog post for different sites in these categories. I am here to expand my reach through writing and to add an additional source of income to my business.
Customer Ratings:
Power your marketing with great writing.

– Start your 30-day free trial today!
GET STARTED
Other content marketing examples from Tessy S
The modern business environment is constantly evolving, with competition becoming more challengin... Read More
It's a new year and everyone wants to lose weight. All over the world, people are making resoluti... Read More