Diets Don't Work, Lifestyle Change Does, Researchers Say
A Scripted Freelance Writer Writing Sample
An article in the Journal of the American Medical Association, published online on August 21, confirms what frustrated yo-yo dieters have long known: diets don't work. Instead, researchers should investigate how to make people permanently change their dietary and exercise habits to foster long term weight loss success. Dr. Sherry Pagota, of the University of Massachusetts Medical School, based this conclusion on four meta-analyses that compared diet plans in an effort to find the most effective one. She wrote that "numerous randomized trials comparing diets differing in macronutrient composition (eg, low-carbohydrate, low fat, Mediterranean) have demonstrated differences weight loss and metabolic risk factors that are small (ie, a mean difference of <1 kg) and inconsistent." In other words, there's not much difference between the amounts of weight dieters lost on any of the most popular diet plans. Pagota's article, written with Dr. Bradley Appelhans of Chicago Illinois' Rush University, goes on to state that the only predictor of long term weight loss success was the extent of the participant's adherence to the plan; if the dieter follows and keeps following a prescribed weight loss program, he or she will lose weight and keep it off. And that's the problem. How long can dieters go in cutting out or severely restricting carbohydrates, fat, or other macronutrients, the requirement of many popular diets? Not long, according to statistics. In a May 8, 2012, online article, ABC News reported that "dieters typically make four or five [dieting] attempts per year." Starting various diets is probably easy given that the weight loss industry raked in $60.9 billion in 2010, as reported by Marketdata Enterprise, Inc. Staying on the plan is much more difficult, which inevitably leads to a failed diet with almost inevitable weight gain. In fact, Dr. Jessica Barfield, of the Loyola Center for Metabolic Surgery & Bariatric Care, told Science Daily that only about 20 percent of dieters lose the desired amount of weight and then keep it off. The successful dieting stories – those people who have lost the pounds and then maintained the weight loss - are so depressingly rare that many who struggle with weight issues might be tempted to forego dieting completely. Not so fast, say experts. Eating healthy foods, watching the calories, and exercising regularly are crucial for people who want to drop pounds and maintain a healthy weight. But Pagota and Appelhans suggest that society puts an end to the "diet debates" in favor of making lifestyle modifications individually tailored to fit each person's needs.
Subscribe for the latest in Content Marketing & Freelance Writing!
---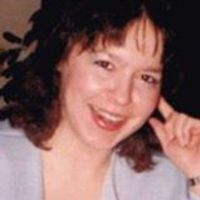 Green, Ohio, United States •
Christine has been writing professionally for more than ten years. She has written more than 1,500 online articles for a number of satisfied clients. Christine has a reputation for writing well-researched, meticulously sourced articles that inspire confidence in readers, ensuring a loyal following for her clients' websites. Though her writing specialties include health/wellness and physical fitness, she has a proven facility for writing about spiritual/new age topics, emotional/psychological conditions, politics, and current events. She has also written hundreds of effective letters for constituents through a political advocacy firm.
Power your marketing with great writing.

– Start your 30-day free trial today!
Start Free Trial
While you're here, have you tried Scripted lately?
Used to be a member, but moved on? Heard of it, but never signed up? The current iteration of Scripted will amaze you! Streamline your content writing efforts and build your own team of high-quality writers. It's all you need for content writing. Try it free today and meet your next favorite writer or writers!
Scripted's talented community of freelance writers have a variety of expertise and specialties. While many of our customers hire writers to execute their content marketing strategy, our writers deliver high-quality content in many formats. You can find content writers, blog writers, ghostwriters, and SEO writers all with experience in your niche.
Other content marketing examples from Christine M
A new report is pitting environmentalists against dietitians. The report, published today, says t... Read More
Cholesterol has gotten a bad rap in recent years. True, around 50 million Americans suffer from h... Read More