Denver's New Science Center Projects Dynamic Image
A Scripted Freelance Writer Writing Sample
The futuristic 5,258 sq-ft, $6 million Science Center at the Denver Botanic Gardens is a dazzling, 34-ft high structure situated next to a sunken amphitheater that hosts concerts throughout the summer. The Center's 16 sides feature hexagonal panels presented in a honeycomb pattern. Open joint cladding features gray painted steel shapes contrasting with matte black joints.
The structure's design mirrors the shape of the amphitheater and a historic earthen pyramid nearby. Inside, interactive exhibits offer an experiential encounter with Colorado's dynamic ecosystems. Displays feature an LED-illuminated map table, video displays and interactive pylons. Ambient sunlight arrives through hexagonal smart glass windows which turn lighter or darker in response to weather changes. Also, the color of interior lighting changes synchronizes with the color temperature of the light outside.
Demanding Performance Requirements
The structure's unique pyramid shape presented a variety of unique design and construction challenges. Exterior open joint cladding exposes the air/moisture barrier to the sun's rays and the impact of wind-driven precipitation. As the seasons come and go, the Denver Botanic Gardens is assaulted by heavy rain, hail, wet snow and sleet. The barrier has to withstand all of Denver's weather extremes, including summer heat waves sweeping up from Great Plains and winter cold blasts descending out of the Rocky Mountains.
The air/moisture barrier selected for use beneath the Science Center's open joint cladding needed to perform on numerous levels. It had to:
Be aesthetically pleasing - Designers selected a barrier with a matte black finish that adds both depth and dimensionality to the inescapable beauty of the Science Center's revolutionary design.
Remain watertight - Watertight performance is a must, even around exterior screws and closures employed in the roof and wall systems.
Allow moisture to escape - The barrier must also be vapor permeable. That is, it must remain watertight while letting water vapor inside the roof/wall cavity escape. Trapped moisture may lead to mold or mildew in certain situations.
Protect insulation - A moisture barrier used under open joint cladding must not degrade under prolonged UV light exposure, and it must remain weatherproof. This allows the insulation underneath to remain dry so it will perform at maximum efficiency, minimizing energy costs.
Perform as a drainage plane - The barrier must function as a drainage plane capable of channeling water from wind-driven precipitation to the outside edges of the structure. It is simultaneously a watertight membrane resisting moisture infiltration
Freedom to Design and Create
The reliability of Delta Fassade S helped the Science Center's design team to take their creation to a higher level. The performance capabilities of the air/moisture barrier allowed for the use of the center's stunning joint cladding.
Delta Fassade S is a vapor-permeable, water-resistant barrier which also provides extreme resistance to ultraviolet light. As a result, it is appropriate for use in open joint cladding designs where exposure to UV light and wind-driven precipitation are challenges. Delta Fassade S is the only UV-resistant, water-resistant barrier which has passed ICC-AC38.
Delta products help protect the dramatic Science Center in Denver - a place for nature that is aesthetically pleasing and wonderfully uplifting.
---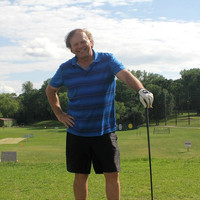 Wisconsin, United States •
Last online 1 day
Versatile freelance writer and ghostwriter capable of communicating with varied audiences about diverse topics. Thousands of completed projects include magazine articles, press releases, blog posts, and web pages. Highlights: Additive Manufacturing: A 20,000-word project for a Fortune 20 company. Achieved #1 rankings for important keywords. Golf: Wrote a series of 10+ 1500-word posts for a leading U.S. golf publication. Luxury travel: 10,000 words for a company providing private jet flight support. Telecom manufacturing: Wrote a series of posts for a corporate VP. Home Improvement: Create almost all website content (60,000 words thus far) for an East Coast contractor. Automotive products: Wrote a series of more than 30 blog posts for the leading manufacturer in its class. Building materials manufacturer: Created 12,000 word...
Power your marketing with great writing.

– Start your 30-day free trial today!
GET STARTED