Conference Calling: Shaping Business For 50 Years
This is a writing sample from Scripted writer Edward Gardiner
The demand to connect with people all across the world has only continued to grow since telephones first came about. Businesses, more than anything, have always been in desperate need of a way of connecting with clients and partners all around the world, in real time. Not unlike the utilisation of computers and the internet, since it was first introduced at the New York World's Fair in the 1960s, conference calling has filled that void, and continues to shape the way businesses operate.
The very nature of real-time conversation means everything can be done quicker and more efficiently.
How does it work?
Conference calls are designed to allow multiple people to speak on the same call, rather than being restricted to the traditional one on one conversation of a telephone. To achieve this, they have to dial into what is known as a 'conference bridge', which is sort of like a computer server (think of it like an online computer game: each player logs into the same server where they can play and chat with each other). The conference bridge maintains the line and provides all of the specialized numbers and pins required to gain access into the call.
Now that it's set up, it means callers in, say, the USA, UK and Australia could be exchanging ideas in real time, as if they were all sitting in a room together. Conference calls can also be set up with specific limitations, such as the talking being restricted to certain callers (perhaps a room full of clients are only able to listen to what two separate callers are saying).
Modern conferencing
While the traditional call-in hubs like the Plycom phone remain in use (that funny little triangular gadget you always see on the tables in board rooms), conference calling has also moved into the digital world. Skype, Facetime, Google Hangouts – these are all forms of conference calls , but obviously they differ in that they allow the callers to see one another and send attachments and messages at the same time. With constantly improving internet speeds, video conferencing is becoming more and more of an impressive and useful technology.
Benefits
The advantages that conference calls brought in were immediately apparent – and continue to be so, considering they're still in use in our technologically booming world which is more connected than ever. For businesses, it provides the potential for an instantaneous solution to problems which require the attention of several individuals, whether that's colleagues from different offices or business partners from other parts of the world.
Throwing out the old method of linear phone calls, emails and even paper letters, which are all susceptible to loss or the miscommunication of information, conference calls essentially create a virtual office environment. Regardless of how spread out each caller is, it's as if they are all working under the same roof, taking a meeting in the conference room.
Drawbacks
If you've ever been on a group Skype call, you'll know the frustration of several people talking over each other. Conference calls are apt to create the same issue, being that they offer the ability for several individuals – who can't see one another - to talk whenever they please. Because they aren't sitting in the same room, there are no visual cues to discipline your speech (if it's a video conference, the cues will still likely be delayed), and there can't be any kind of 'moderator' to keep things in check. It's a lot easier to say things as they come into your head when you're sitting alone in a quiet room, speaking into a phone.
Almost literally bridging a gap, conference calling has been one of the biggest advancements in the world of business - perhaps more so than anything else. It's driven profits and brought companies closer together. It's also developed into something we all use daily, even for the most mundane reasons. For some, it's a way of making faces at your best friends while out and about; for others, it brings families closer together at Christmas. One thing is for certain: this technology isn't slowing down. One wonders how long it will be before we're standing in a virtual environment shaking hands with someone half way across the world.
Written by: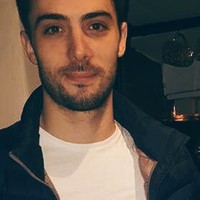 Freelance writer, self-published author and screenwriter. I work as a staff writer for Flickering Myth and contribute to the globally popular Movie Pilot, while my latest screenplay earned a nomination for Best International Script at the 2014 Fresh Voices Screenplay Competition.
Hire Edward G