Common Maketing Mistakes
A Scripted Freelance Writer Writing Sample
No marketing campaign is perfect, but with the tools at our disposal today we can optimize our results in ways never before possible. Even so, marketers continue to make some very basic mistakes that can derail a campaign, sometimes even before it starts. As a marketing consultant for many Fortune 500 companies, here are some of the most common mistakes I see.
Ignoring Customer Relationship Management (CRM)
One of the biggest mistakes I see companies making these days is ignoring their customers once they have spent thousands of dollars to attract them. Customer Relationship Management, or CRM, is vital to the ongoing success of any business entity to which customer loyalty is important. Too often companies spend all their marketing budgets on acquiring new customers while ignoring their existing ones.
Foregoing the Test Phase
Generally speaking, tests should be run before rolling out the entire campaign. I was once involved in a direct mail initiative that went to over 12 million consumers that had not been tested in advance. It turned out that the quality of the list was horrible, causing there to be so many exceptions there was not enough back-end staffing to handle the problem resolution. We ended up having to change the rules and guidelines of the program to avoid disaster.
Insufficient Targeting
A product or service does not exist for which a specific target market cannot be defined, and often the success or failure of a campaign will depend on the quality of your data. The shotgun approach may have worked 50 years ago before cable television, satellite radio, and the internet, but if you're not deeply targeting in today's environment, you're wasting money.
Underutilization of Analytics
There is a staggering amount of information available today that you can bump up against sales results to analyze your marketing effectiveness. Who, what, when, where and why is just as applicable in marketing these days as it is in reporting the news. Utilizing these tools helps you plan your next campaign and reveals how you can best spend your marketing dollar.
Slow to Adapt to Change
Although some markets change more slowly than others, change is imminent, and failure to respond or adapt can be a business buster for certain products and services. The best examples today would be internet marketing and social media. Markets that in the past might only have been reached through targeted direct mail or industry-specific print can now be captured in a number of different ways. Not only are there new ways available to reach your audience old ways are becoming ineffective and wasteful.
---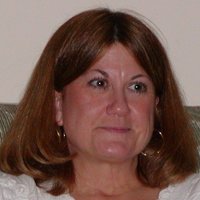 Writing Experience AOL Mapquest Parachute - Wrote short articles featuring things to do in Charlottesville, VA. Researched and selected appropriate images from client's online imaging service and uploaded all to internet using client's production tool. Curves International - Wrote health and exercise articles targeting women aged 35 – 64. Yahoo Properties - Wrote more than 800 articles combined for a number of Yahoo properties including Yahoo News, Finance, Small Business, Home, Shine, Travel and Lifestyle. Also wrote dozens of advertorials for Yahoo clients like Quaker Oats, Ballpark Franks, Home Depot, Hillshire Farm, L'Oréal, Neutrogena and many more. Bucket List Travel Club - My personal travel blog featuring articles about and photos of my worldwide travels. Skills ▪ Exceptional written communications skills including ...
Hire Cherri M