Bullrider fights multiple sclerosis to keep doing what he loves
A Scripted Freelance Writer Writing Sample
Bullrider fights multiple sclerosis to keep doing what he love
By ELDRIDGE STIMMEL Laramie Daily Boomerang
wy-file after 8 p.m.
LARAMIE, Wyo. (AP) - Rodeo cowboys are tough. They rope calves, ride bulls, and weather broken bones like the rest of us handle a scratch.
Among those cowboys, few are tougher than Laramie's own Tracy Zanotti.
This March, the 30-year-old was diagnosed with multiple sclerosis (MS). The disease has put him in a wheelchair more than once.
He wears sunglasses most of the time because the light gives him terrible migraines. Some days he can't speak, and, even on the good days, he sometimes stutters and slurs his speech.
But looking out from under his wide-brimmed black hat, Zanotti talks like it's just another ride.
He heard the call to ride bulls four years ago, and left his native home of Brooklyn, N.Y., for Kansas and a life of rodeo. He attended a few bull-riding schools, but his career began in earnest in 1999 when he began riding for the Steve Kraft Rodeo and J.C. Rodeo companies. He quickly became one of the top bull riders in Kansas.
It was cowboy business as usual until February of this year, when his grandmother died. He drove to New York for the funeral, and on his way back, he began losing the feeling in his legs.
Somewhere in New Jersey, he pulled off of the road and called for help on his cell phone. His speech had deteriorated at that point, and it took nearly an hour before emergency services were able to locate him.
Doctors were stumped. It wasn't until he went through a series of tests at the hospital at Emory University in Atlanta, Ga., that he discovered he had MS.
That's when Zanotti's iron will and indomitable cowboy spirit began shining through. In about two weeks, he began to get the feeling back in his legs. After a month, he was back on the bulls.
It wasn't easy. His first ride back lasted about a second and a half. He had permanent numbness in his left leg that kept him from gripping the bull. But showing the true cowboy spirit, fellow riders came to the rescue, teaching Zanotti a few tricks to compensate for his weakness.
Shortly thereafter, Zanotti decided to go professional and joined the Professional Rodeo Cowboy Association (PRCA). He decided to join the Mountain State Circuit because he had friends in both Colorado and Wyoming. When it came time for the final decision, Wyoming won out, and he moved to Laramie.
Just when it looked like he was on the rise again, the worst happened. About two weeks ago, while walking down the hall of his home, he fell. Doctors confirmed a relapse of the MS, and Zanotti was once again in a wheelchair.The setback came just before his first PRCA ride - the Mr. T Classic in Laramie.
"That's the biggest disappointment of all," he said. "I feel cheated because this is my first professional year."
Even though he won't be able to ride this year, Zanotti still plans to be in the stands at the Mr. T Classic to watch the action.
Despite indefinite answers from medical staff, Zanotti refuses to give up. On Tuesday, he managed to take six steps on his own. And he doesn't plan to stop there. He has his sight set on the grand prize.
"I didn't join the PRCA just to bull ride. I joined the PRCA to get that championship buckle," he said.
He knows the first step is to get out of wheelchair, and he knows it could be a long ride.
"As long as I have breath in my lungs, I'm going to do my best to get out of it."
Despite his self-sufficient spirit, Zanotti knows the meaning of a helping hand. It was the generosity of people like Katie Kenehan, 2001 Ms. Laramie; Dee Bott of Ivinson Hospital; Jeff Thompson of the Jubilee Days committee; and Myron and Glenn Mounice from the Feed Store that provided his $1.500 wheelchair, he said.
And he's doing his part to help as an ambassador for the National MS Society, determined to show others with the disease that it doesn't have to keep you down.
"I'm really pleased to be an ambassador for the National MS Society," Zanotti said. "I've seen how hard they try to help people with MS lead better lives."
---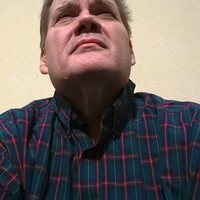 Nathan graduated from the Professional Writing Program at the University of Oklahoma with a Bachelor of Arts in Journalism and a minor in history. He earned his Master's of Business Administration from Webster University. While working in newspaper, his stories appeared regularly above the fold and appeared on the AP Western Wire and in the Multiple Sclerosis Organization's magazine.
Hire Nate S