Brad Pitt to Produce & Star in Netflix Movie 'War Machine'
A Scripted Freelance Writer Writing Sample
Netflix continues to flex its Hollywood distribution muscle, with news of nabbing Brad Pitt's satirical war comedy, War Machine. Directed by David Michod (Animal Kingdom), Pitt himself will co-produce and take the leading role in the Netflix original film about the war in Afghanistan. Inspired by the late Michael Hastings' best-seller, The Operators: The Wild and Terrifying Inside Story of America's War in Afghanistan, War Machine centers around a four-star general trying to win an "impossible" war with a radical approach. In a Netflix press release, Pitt gave his glowing praise and support to the web streaming company: "We are so excited to be a part of the inspiring commitment by Netflix to produce cutting-edge content and to deliver it to a global audience." With filming set to begin in August, Pitt will co-produce War Machine alongside Plan B partners Dede Gardner and Jeremy Kleiner, as well as producer Ian Bryce, who collaborated with Pitt on World War Z. Commenting on the Brad Pitt partnership with director David Michod, Netflix Chief Content Officer Ted Sarandos said: "War Machine is a rip-roaring, behind-the-facade tale of modern war decision-makers, from the corridors of power to the distant regions of America's ambitions. Brad and David are a perfect team to make this timely, compelling and entertaining film." The movie sounds like a mashup of Pitt's work in recent years, which includes war films (or satires) like Fury and Inglourious Basterds; satirical comedies jabbing at government policy like Burn After Reading; or even more heady socio-political genre flicks like Killing Them Softly. In his adult years as a father and activist, Pitt has also been quite open about general political policies and philosophies he believes to be misguided or wrong – which is obvious a target that War Machine has in its sights. War Machine is a huge get for Netflix, which has just started earning a rep in the industry for churning out consistent quality programming, with the likes of the hugely successful House of Cards starring big leads Kevin Spacey and Robin Wright. More recently, Netflix has been gaining ground in film distribution, attracting ever-increasing star power. Last year Netflix signed a multi-film deal with Adam Sandler, and this year managed to land exclusive rights on True Detective showrunner Cary Fukunaga's Beasts of No Nation, starring Idris Elba, as well rights to Jadotville starring up and comer Jamie Dornan (Fifty Shades of Grey). These last two features carry heavy price tags for Netflix, but War Machine takes the top prize, tipping in at $30 million. With a budget like that, and having attracted the likes of Pitt, Netflix has gone from humble beginnings to a movie-distribution heavyweight contender Hollywood will have to keep its eye on. It's anyone's guess now as to which A-listers might next jump on the growing Netflix movie-making vehicle – but suddenly, Scarlett Johansson starring in a Black Widow Netflix series doesn't seem so "beneath" the Avengers star. – War Machine will be available exclusively to global Netflix subscribers and in select theaters in 2016.
---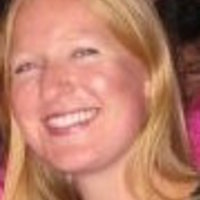 Montreal, Québec, Canada •
Qualified professional journalist, passionate writer, with extensive experience researching, interviewing, editing, and writing news articles and magazine-style online features. Currently working as a freelance copywriter for various companies, including private contracts with local businesses to generate and edit website copy. Also working for a number of websites producing viral-style articles; several links available to published work. Writing range includes: Feature articles, news articles, editorials, listicles, blogging, copywriting, ghostwriting, product descriptions, SEO and viral driven content. Motivated, outgoing self-starter, with great interpersonal skills. Highly efficient at working under pressure, driven by meeting deadlines, with a keen interest in arts & entertainment news, health, and parenting related topics in par...
No Ratings
Power your marketing with great writing.

– Start your 30-day free trial today!
GET STARTED
Other content marketing examples from suzanne t
With Universal Pictures' hotly anticipated sequel Jurassic World scheduled to hit theaters this s... Read More
Some Hollywood directors must kind of wish they could be Uwe Boll. While the German-born director... Read More