Book review of "WALKING WITH THE WIND" by U.S. Congressman John Lewis
A Scripted Freelance Writer Writing Sample
BOOK REVIEW: "Walking with the Wind" by John Lewis
Submitted by Cheryl Gray 9/16/2016
From his family's farm in Pike County, Alabama to the halls of the United States Congress, John Robert Lewis has lived a storied life; one he has revealed in a living history of a memoir entitled "Walking with the Wind."
In it, Lewis chronicles in vivid detail virtually every circle in which he traveled during his journey through the fascinating universe of the Civil Rights era. This autobiography is not a compilation of glossed-over, rote accounts. On the contrary, it unveils more intimate details about what, according to Lewis, actually occurred behind the scenes during pivotal moments in history that changed the face of the South as well as the entire country.
The reader learns how Lewis played had a role in nearly every significant civil rights event of the 1950s and 60s, continuing on through his surprise election to the United States House of Representatives in 1987. What is also learned is the personal sacrifice— intoned with Lewis' visceral descriptions--that he and others made for the greater good, oftentimes risking their very lives in the process. In addition
to the writing, Lewis provides the reader invaluable photographs. While few can forget the image
of Lewis' bloodied head—courtesy of a club-wielding state trooper on the Edmund Pettis Bridge--the reader learns that only his inner circle knew how many other times Lewis had been assaulted —when cameras were around to capture it.
Lewis also brings to the forefront the work of countless volunteers who contributed time and raised money for the movement, including celebrities such as Harry Belafonte, Sidney Poitier, Shirley MacLaine and others. Finally, he does not sugarcoat the infighting that occurred among some of the many prolific names tied to the Civil Rights era—and how that infighting threatened to derail one of the most memorable events in Civil Rights history—the historic March on Washington.
The pages between these stories read like a personal diary almost impossible to put down. "Walking with the Wind" is simply stated yet colorfully crafted, transporting its reader through an open window and into a time that framed the future of America. Through it, one experiences the unlikely steps that one man took to better his future--steps that broadened his horizons beyond the 110-acre farm that he once called home—steps that led him to become one of the most significant lawmakers of the 20th and 21st centuries.
---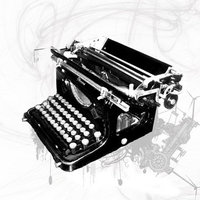 Detroit, Michigan, United States •
Professional Experience. Professional Results. I have more than 30 years of experience as a writer--nearly half of which has been spent in television news both at the local and network level. I have an excellent eye for visual detail and a keen sense of story development. Moreover, I am well-organized, detail-oriented and quite familiar with fast-paced deadlines. I have also enjoyed artistic writing pursuits. My work has been seen both here in the U.S. and abroad via television broadcast and live performance. I currently write for corporate web sites as well as online news and entertainment outlets, including columns on current events and feature stories. I bring highly-valued skills to your project from an industry in which accuracy, creativity and speed are tantamount to success. Any writing assignment that I...
Customer Ratings:
Power your marketing with great writing.

– Start your 30-day free trial today!
GET STARTED
Other content marketing examples from Cheryl G