Bombardier
A Scripted Freelance Writer Writing Sample
Companies with multiple business units are now recognizing the need to align their marketing efforts to provide the seamless, cross-channel brand experiences customers expect. This can be especially challenging when managing multiple social media presences, across social channels, on a global scale. Bombardier, the world's leading manufacturer of both planes and trains, strives to transform how millions of people travel across the globe. The company, with a presence in more than 60 countries, has set its mission "to continuously find ways to bridge distances and bring people together." To achieve this, Bombardier turned to Salesforce. Preparing for Liftoff Even amidst growth and transformation, Bombardier discovers ways to adapt and find tools that optimize company processes and enhance results. Previously, team members might have created varied posts, schedules, and workflows. "This made no sense from a workflow standpoint," said Ken Knitter, senior advisor, digital marketing and social media. "We needed something that brought all the pieces together." Bombardier utilizes Social Studio to bring separate social media teams together and optimize communication within one platform. More than 70 employees collaborate at a global scale with the ability to monitor their own business units' social calendars, while also viewing other teams' calendars for alignment and best practices. Flying at Cruising Altitude Bombardier uses Social Studio to listen, analyze, engage, and publish. The platform allows the social media team to collaborate, and it also offers executives the ability to monitor all channels from a high level. "I love having full visibility of any team member who's working within Social Studio. I'm able to gain quick, high-level insights and even view more granular data to keep all of my teams in sync," Knitter said. Knitter is able to monitor real-time activity while analyzing individual social media posts, and he can also gather relevant metrics to present seamless, easy-to-read reports for the executive team. For example, Bombardier's team uses Social Studio to monitor real-time events related to their products. No matter who's commenting on Bombardier products, team members know, and they use this information to better serve their customers and respond to any issues efficiently. Social Studio gives them the power to engage in 1-to-1 interactions with their customers. Arriving at Their Destination "We're doing well, but there's still a lot of work to be done," Knitter said. Nevertheless, he added, "I couldn't have done this a few years ago." By implementing Social Studio, Bombardier's team has cut out many of the inefficiencies that were holding them back — and even reduced costs by eliminating the need for multiple social media tools. Bombardier is transforming the way it manages its social media team and campaigns. "With Salesforce, we're revolutionizing the way we bring our team and our customers together," Knitter said.
---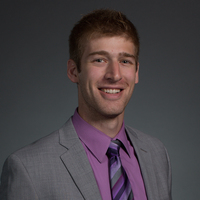 Indianapolis, Indiana, United States •
As a former high school English teacher, I'm a fiction reading and writing enthusiast with a drive to dive into opportune writing projects. I'm an account supervisor and copywriter at an Indianapolis marketing agency, serving as content writer for blogs, emails, websites, fundraising case studies, new business pitches and proposals, and various other media across tech, healthcare, higher education, and more. When writing, I understand the need to adapt to each unique project, tuning my tone to fit rigid guidelines or flex with creativity. My voice is what your brand demands.
Customer Ratings: