Answering a Question with Questions: "Why Would I Need a Will?"
A Scripted Freelance Writer Writing Sample
I was talking to a friend on Friday night about Wills and estate planning because well, I'm in my 40s and I like to live it up on Friday nights like that. "Why would I need a will?" my friend said, challenging me. Drawing a deep breath, I responded with rapid-fire questions: "Do you want to nominate someone to have guardianship for your kids if you die before they are 18?" "What about money: Do you want to have some say in how your children would inherit, identifying who would be in control of managing their money and at what age(s) they would be able to inherit?" The questions flew out of my mouth, but I was just getting started. "Do you want to identify who would be in charge of settling your estate after your death?" "Are you in a committed relationship (not legally married) but want to make sure your partner will inherit?" Sensing "question overload", I vowed to ease up a little bit, but continued nonetheless. "What about special bequests to certain charitable organizations or to specific people?" "Do you have specific items/family heirlooms you want to make sure go to someone specific when you die?" My friend threw her hands up in the air in surrender, laughing. "OK, OK! I get your point!" Here's the thing: none of us like thinking about our mortality, or about our loved ones' mortality. But, to paraphrase Benjamin Franklin, only two things in life are certain: death and taxes. The questions highlighted above illustrate the most common reasons people should consider doing some sort of estate planning. Estate planning documents help people to control the "who" and "how" questions that go along with settling an estate after someone has passed away, and they can give a measure of comfort and security knowing that your wishes have been documented legally. Not everyone needs a complicated estate plan, but most of us need some kind of an estate plan. We all owe it to our loved ones to do some planning for the inevitable. To learn more about Wills and estate planning in general, check out one or more of these good resources online: Office of the Minnesota Attorney General (Probate and Planning): http://www.ag.state.mn.us/consumer/Handbooks/Probate/Probate_1.asp LawHelpMN.org (links to several publications designed for seniors): http://www.lawhelpmn.org/issues/seniors/wills-probate-and-trusts MN Courts page about probate and estates: http://www.mncourts.gov/Help-Topics/Probate-Wills-and-Estates.aspx4
---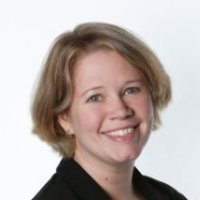 Cindy is an attorney in private practice in the Minneapolis/St. Paul metropolitan area, and a freelance writer. Having spent 19 years in the financial services industry in various operations and compliance roles, including 2 years as the Chief Compliance Officer for a federally-registered investment adviser owned by an accounting firm, Cindy loves to write about topics applicable to financial firms, accountants, law firms as well as general business pieces. Cindy has also had several parenting essays featured on the Huffington Post and Scarymommy.com.
Hire Scripted W