Adore Beauty Overview
A Scripted Freelance Writer Writing Sample
(Assignment: review Adore Beauty's website. Address sections of interest, products sold, shipping fees, and interesting facts. 300 words maximum.)
In April of 2000, Adore Beauty launched with the goal of providing Australian beauty fans with a one-stop shop for all their health and beauty needs. Since then, the site has expanded far beyond being a simple online store to being a large and interactive community. This new direction began to take shape when the Adore Beauty Forum was opened in October 2006. There, customers (called "Adorables") can swap ideas and reviews and ask questions of their fellow beauty mavens all within the Adore framework. In 2007, the "Beauty IQ" section followed to provide customers with up-to-date information on all the latest news and trends in the world of fashion and beauty, including "Ask an Expert" columns for makeup and skincare questions, staff picks, how-tos, and more. Finally, the "Beauty Reviews" page is exactly that, a sizeable database of customer reviews of various products on the site.
The store sells makeup, skincare products, hair products, fragrances, and general bath and body goods. It also offers sections devoted exclusively to organic and natural products as well as men's care. It features both large and small brands, including beauty giants like Benefit Cosmetics, Clinique, Laura Mercier, Marc Jacobs, and dozens more.
Orders completed inside Australia ship for a $5.95 AUD flat rate within 1-15 business days. Alternatively, customers can upgrade to Express Post for $9.95 AUD to have their package insured and delivered within 1-3 business days.
International orders incur a weight-based shipping charge that can be calculated at any time by using the Shipping Calculator feature of the site's shopping cart. As with domestic orders, international customers can choose standard or insured Air Mail delivery from $6.50 or $10.50, respectively. Both options will take 4-30 business days for delivery.
---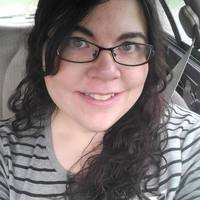 You need writing with personality. Flair. Life. I can do that. You need writing with an authoritative, no-nonsense tone. I can do that too. You need your car fixed. Uh, I can't do that. Sorry. But I can write a nice article for you about how to choose a mechanic. The boring parts: I have a BA in English and History and an MA in History, and I'm a litigation paralegal in my day job. Clearly, research and writing are my two primary interests and usually how I spend my thrilling Friday nights. I've worked as a freelance writer and editor for the past several years in a variety of fields, including insurance, video game development, travel, education, medicine, law, and just about everything else imaginable. The less boring parts: I pride myself on being a literary chameleon who can adapt to whatever tone of voice you want your pie...
Hire Amanda S