A Sappy Cooking Story
This is a writing sample from Scripted writer James Stephen
How do you improve on water? It's a tough sell. Coming from a culinary background, I'm often skeptical of products that claim to offer a leg up on the basics. I decided to use the mild sweetness of water naturally filtered by maple trees to my advantage in a pork stock, pork being the protein of choice for chefs in the know to pair with sweet ingredients like maple, honey, or fruit. The result was a rich, brown stock that I used to make tonkatsu ramen with some onions, garlic, leeks, scallions, and ginger. Suggesting that sort of fusion might get you laughed out of a traditional Japanese noodle house, but I found it made a uniquely Canadian twist on an Asian classic. Needless to say, Sapsucker Maple Water delivered. The Story
Sapsucker is naturally pure water, technically called sap, harvested sustainably from mature maple trees in the Beaver Valley at the Southern tip of Georgian Bay. The area is one of Ontario's most productive and beautiful agricultural hubs. More than that, it's a summer home for my family and I. My uncle has a small cabin on the Cape Croker Reserve, so I've been familiar with the land and some of the wonderful people who live there for years. I took my first horseback ride from a stable along the Bruce Trail. I've canoed around the shores of Hope and Sydney Bays, and been swimming at Sauble Beach almost every summer of my life. Suffice it to say I'm glad to see a couple of local families make good. But who are people behind Sapsucker?
The Lower Valley Beverage Company was founded by the Chapman and McGlaughlin families in 2014 out of a desire to reconnect to their country origins and encourage sustainable agricultural practices. Like my own family, the Chapmans and McGlaughlins now live in Toronto, but they have rural roots in the wilderness and farmland around Georgian Bay. Sapsucker is about keeping their family traditions alive and sharing them with others.
Sustainability
For those looking for something more, Sapsucker Maple Water provides a great alternative to bottled water in terms of both the method of renewable harvesting from mature maple trees, and the environmentally friendly Tetra packaging, which requires less processing to produce, using less energy than the creation of traditional plastic bottles that make up much of the water market. The light weight of the Tetra Packs also makes them easier to ship.
That's not all. By encouraging the use of hardwood forests in low-impact, economically productive activity, the Lower Valley Beverage Company is helping to keep forests standing in the Georgian Bay and Niagara Escarpment areas. As I mentioned, I've been spending summers on the Bruce Peninsula for years, so this is obviously a big plus for me. But even for those who don't get to enjoy the picturesque scenery every summer, the conservation of the wonderfully diverse biosphere of one of Ontario's best-preserved hardwood ecosystems, as well as the soil management and human health benefits of a maintaining a healthy forest environment are undeniable. LVBC is setting an excellent example of what sustainable agricultural entrepreneurship in Southern Ontario can look like.
So Why Sapsucker?
Alright, you got me. Sustainability and supporting local farmers are important, but they aren't the whole picture. I'm not saying everyone needs to get as elaborate as I did with my maple pork stock ramen, but the hint of sweetness and low minerality in Sapsucker means that it goes great with food, acting as a palate cleanser. It's refreshing after a good workout, offering the same hydration benefits as ordinary water with all the added nutritional benefits of natural maple filtering. Sapsucker contains hints of Manganese, Potassium, Riboflavin (B2), Zinc, Magnesium, Thiamin (B1), and Calcium. Sapsucker also contains polyphenols, shown to stimulate insulin release, making it a sweet drink that's actually beneficial to people with diabetes or other metabolic illnesses.
For those looking to take advantage of Sapsuckers characteristic mild sweetness, ideal for use in lemonades, iced teas, and fruit juices. Try adding some raw honey and fresh berries, then freeze it into popsicles for a cool summer treat. Of course, the best case I can make for any product is to offer to let you try it for yourselves. For additional information on local restaurants and retailers where you can find Sapsucker, or if you just want to get better acquainted with a fascinating bunch of Southern Ontario entrepreneurs, feel free to check out the Sapsucker website. Their blog is also a great resource for media, recipes, and community information from the good people at LVBC.
Written by: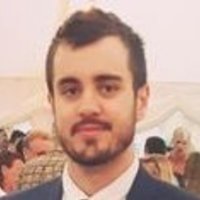 James Stephen is a Toronto-based freelancer, with experience writing a wide variety of blog posts, ad-copy, and marketing content. He studied at Trent University, and graduated with honors from the Centennial College Publishing Program. He interned at Cormorant Books, and was a Section Editor at On The Danforth Magazine. He is also the author of several published short stories, and one upcoming children's book.
Hire James S