7 Black History Month Films for International Students
This is a writing sample from Scripted writer Graeme Cole
Ryan Coogler's Black Panther, the latest superhero movie to illustrate and expand the Marvel Cinematic Universe, has broken all kinds of box office records in the days since it opened – not least in eclipsing Iron Man 3 to enjoy the biggest solo superhero launch in the history of cinema.
While its box office success lines the film studio's pockets, the movie's cultural significance is of greater note. Mixed audiences are flooding to see – and celebrate – a picture with a mostly black ensemble cast in an intelligent but fun movie that belongs firmly at the heart of contemporary pop culture.
If the mirroring of the superhero's name in the historic socialist revolutionary Black Panther Party is mere coincidence, the picture's release during Black History Month is a triumphant nod to achievements past and work to come.
Black History Month has been an "opportunity to honor the too-often neglected accomplishments of black Americans in every area of endeavor throughout our history" since 1976. The Afrofuturist history of Black Panther's fictitious Wakanda may be a science-fiction fantasy, but the themes and stories that originate there offer an accessible path into the struggle, triumphs, and hopes of people of color in the 21st century.
Here's a movie a day to check out for the remainder of Black History Month 2018 for those who'd like to delve a little deeper!
Written by: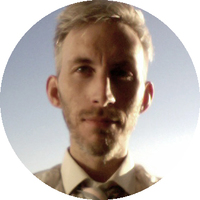 Clients value my skills in adapting my voice for various industries and contexts, working quickly to deadlines, and providing accurate, internet-ready prose. Working under the pen name "G. John Cole," I've researched and written a high number of articles, blog posts, infographics and press releases on subjects ranging from careers, digital security, and marketing, to travel, food, and the arts. My particular specialisms are in pets, filmmaking, and post-secondary education. I'm a digital nomad and freelance writer, working mostly in London, Manchester, Oslo and Sarajevo. I'm a native Engl...
Hire Graeme C