6 Tips for Successful Time Management for Busy Adult-Learners
A Scripted Freelance Writer Writing Sample
6 Tips for Successful Time Management for Busy Adult-Learners Between your spouse, kids, job and school you might think you don't have any extra time. You're right, you don't! Everyone gets 24 hours a day. The goal is to use your time as efficiently as possible. Here are 6 tips to help you: 1. Know your schedule. A big part of time management is to find the precious pockets of time. Knowing when you can and can't devote yourself to your schoolwork is half the battle. Take careful note of your schedule and find the pockets of time you can work on assignments. Do your kids play soccer every Monday leaving you free for a couple of hours? Are your Sunday afternoons free for a few hours to catch up on reading? Using these pockets of time will help you get your schoolwork done in small chunks instead of daunting all-nighters. 2. Turn everything off. No multitasking! I once had a student mention that she did her required reading and writing assignments in front of the television. How can you read and analyze literature while watching The Voice? You can't, or at least not very well and it will take you more time to finish the assignment. This is a situation where multitasking is not helpful. Turn off the TV and mute the phone. Close the unnecessary surfing tabs on your computer. Don't mindlessly troll Facebook or text during your homework time. Cutting down multitasking and distractions will help you get your work done faster. You want to get the job done as quickly and efficiently as possible. 3. Plan ahead. The adult learning platform is a highly organized one. Many courses are laid out with all the material and assignments starting from day one. There is plenty of time to look over the course and find the "crunch" weeks, or the ones with most material to cover. For example, usually in a five-week online course, the first and last weeks ease you in and out of the course with fewer assignments. The third or middle week is usually the most assignment-packed. Make note of this on your schedule so you are not surprised when a crunch week rolls around. Another way to plan ahead is to spend a few minutes looking over each week's material on the first day of the course week. What will you cover? How many pages of reading are there? Do you have a group project that requires you to schedule communication? 4. Find a friend. You are not on this road alone! There are other adult learners out there just like you. Join together and start a study group. Bouncing ideas of others can show you the problems and the solutions. New friendships also provide new resources. One of my students shared a university-approved proofreading site with the rest of the class. It helped other students proofread their papers more effectively, saving time for everyone. 5. Create daily goals. At the beginning of each day, list two to three small goals for your schoolwork. For example: read the short story assigned and write the introductory paragraph to your persuasive essay. Assigning yourself small, manageable goals each day sets you up for success. It also avoids procrastination: trying to read 80 pages and writing an entire essay the night before assignments are due. Yikes! 6. Reward yourself. Did you finish your daily goals? Have you completed your assignments on time? Did you complete a night of homework with little to no distractions? Make sure to reward yourself for a job well done. Finish reading the assigned essay and then take a break with a TV episode or reading for fun. Sometimes looking towards the reward will make the work more bearable. Being an adult learner can be one of the toughest times of your life, but also the most rewarding. Just remember you are taking the necessary steps to better yourself and your family. Look towards the end goal of graduation to help propel you through your courses successfully. Brooke Harris is a writer and adjunct professor at Indiana Wesleyan University. She teaches writing courses and has been published in The Louisville Review, The Reed Review and GreenPrints.
---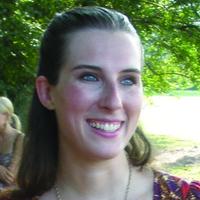 Lexington, Kentucky, United States •
Brooke Harris is a freelance writer and writing instructor living in Lexington, KY. She loves to help people communicate their vision and has written several blog posts and content for corporate and non-profit organizations.
Customer Ratings:
Power your marketing with great writing.

– Start your 30-day free trial today!
GET STARTED
Other content marketing examples from Brooke H
In a community of multicolored houses, graffiti art and home to one of the largest outside art fe... Read More