5 Useful Features of Cisco WebEx
A Scripted Freelance Writer Writing Sample
In today's dynamic business environment, companies are continuously looking for ways to improve their organizations' internal and external communication processes. Increasing productivity and having better team collaboration is at the epicenter of nearly every business owner's corporate strategy, and getting it isn't always easy. So how can companies combat poor team communication habits and project management stalls? Thankfully, Cisco WebEx provides an elegant solution to bring teams together and collaborate in real-time web-based video conferences. Here are 5 useful features that Cisco WebEx brings to the table:
HD Video Conferencing
Cisco WebEx provides HD video conferencing for up to six participants at a time. Each conferencing participant has their own video feed, easily navigatable on the personal meeting room. Active Speaker technology automatically switches the main video feed to whichever participant is speaking, making it easy to keep track of your conversations. The video conferencing application supports any webcams or cameras with USB connections, so participants will be able to contribute to the discussion regardless of the operating system or hardware they are using.
Platform Versatility and Data Protection
Whether teams are using desktop, mobile, Windows or IOS applications, Cisco WebEx enables easy cross-platform operation. Cisco features unparalleled secure data encryption, conference password protection, and network security protocols, keeping companies protected from sensitive data-leakage. Another benefit of using Cisco is that they have strategically-located data centers worldwide. This means that all video conference sessions will have high-bandwidth transmissions, meaning no network lag of video interruptions.
Secure Online Meetings Anywhere
Companies with global team members and international clients are always looking for ways to collaborate more efficiently and cut down on unnecessary travel expenses. Cisco WebEx enables employees and clients to stay connected and share presentations all on one digital platform. This also helps to reduce the excessive emails and unanswered voicemails that are all too common with larger corporations.
Integrated Communication
Cisco WebEx makes it easy for anyone to connect to video conference sessions. Teleconferencing is one of the added benefits of the software, giving participants the ability to request callbacks for easy acceptance into the virtual meeting. Meeting attendees can easily connect through VOIP and make use of headsets or built-in computer microphones for audio transmissions. Anyone hosting the conferencing has the ability control all communications directly from their interface, enabling them to mute any or all participants if need be.
Easily Share Desktops and Documents
One of the most powerful features of Cisco WebEx its ability to allow participants to easily share their desktops or documents in real-time. The host of the video conference is able to set certain sharing permissions for applications or documents on their screen, and they can reassign this level of control to anyone in the group. A virtual whiteboard is also available to create annotation tools for note taking and brainstorming. As the needs of business owners continue to adapt over time, the importance of incorporating efficient and productive team collaboration systems remains static. Axxys knows how to help businesses improve their IT infrastructure by providing customized solutions for companies of all sizes. Call Axxys today, and let their passion for IT solutions work for your business.
---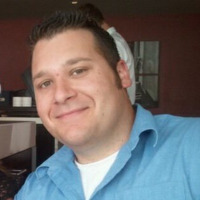 Seattle, Washington, United States •
I am a seasoned writer and SEO expert. I enjoy writing on a variety of topics, but specialize in internet marketing, small business tips, social media, web development and information technology. I am extremely professional, courteous and dedicated to meeting my clients' deadlines.
Customer Ratings: