5 simple ways to improve parent-teacher relationships
This is a writing sample from Scripted writer Maria Barillaro
The parent-teacher relationship isn't always a seamless one. Still, there are some things that parents can do or take into consideration that can actually help bridge the gap between them and their child's teacher. Here are a few tips on how to go about it. 1. Remember that teachers care about your child, too With 33 years of experience under her belt, retired elementary school teacher Carol Rigutto says that the best thing a parent can do to contribute to a friendly parent-teacher relationship is to remember that the child is the priority for both of you. It's important for parents to know that a good teacher always has the child's best interests at heart, she says.Anna Maria Bondi, who has been working with children at both the daycare and elementary school levels for 18 years, echoes Rigutto's comments. "The child is important to me, too," she says. "I care about my students."
Sometimes that realization alone can make for a much calmer discussion.
2. Strive for good communication When a parent goes over the teacher's head and speaks directly to the school principal with a complaint it may cause friction between the teacher and the parent, explains Rigutto. She advises trying to communicate with the teacher first. Often good communication can solve a small problem before it inflates.
Bondi recommends having face-to-face interactions whenever possible, making it more personable and easier to communicate amicably. If you have a busy schedule or find it difficult to speak in person, there are always other direct ways to open the lines of communication.
"Sometimes writing an email can be easier for parents who have difficulty with face-to-face contact," Bondi suggests.
3. Don't expect the teacher to eliminate bullying While bullying is a major concern these days, teachers do not have the authority to simply "fix" the situation as the parent of a victim may request.
"We have a very strict protocol to follow for taxing or bullying," explains Bondi. "Every incident is now recorded and logged."
Action is taken, but it is not at the discretion of the teacher. As much as you may want your child's teacher to stop bullying in its tracks, it is important to remember the he or she is limited, too.
The school board and staff are doing everything they can to help all victims of bullying by providing pro-social behavioural workshops for students, explains Bondi, but there is only so much they can do. Never assume the teacher doesn't want or care to help. Sometimes, he or she simply can't do more.
4. Inform yourself According to Rigutto, it's important for parents to inform themselves about the education act in their province. Before getting upset with your child's teacher, learn about the education act and understand which issues he or she can control and which issues he or she simply cannot. This may help eliminate some confusion down the line.
Bondi agrees, saying that parents should keep up with the minutes of the governing board meetings to keep tabs on what is going on and what will be going on in their child's classroom.
"Parents come in so militant and so angry -- and a lot of it is because they don't have all of the information," says Bondi, adding that informing oneself is much better than relying on your child to tell you what is happening at school. "I know they're your children, but they are children," she says. "Sometimes their rendition of events may not always be exactly as it happened in the classroom."
5. Avoid an aggressive approach When a parent is called into a meeting concerning their child's underachievement, it can be difficult to hear.
"Most parents are very open," says Rigutto. However, on occasion, a parent may come in with an aggressive tone, feeling under attack. It's important to remember that even if your child is underachieving, you are not being judged on your performance as a parent.
"A child who is having difficulty does not reflect badly on a person's parenting skills. Keep the focus on the child. Teachers are there to help, not judge," Rigutto explains.
Bondi can remember situations in her school where private security guards had to be called in to sit it on meetings with parents who had been loud and aggressive in the past. This kind of approach will only make it more difficult for the school to help your child move forward.
Written by: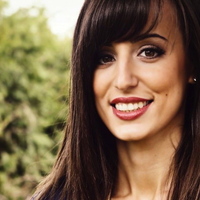 With a degree in Print & Broadcast Journalism, I have been an Editor and Freelance Writer for over 10 years. I write original content, translate from French or Italian into English, proofread, and copy edit. I have written for some of the largest fashion and family magazines in Canada and the United States, as well as many popular websites such as MSN, Parents.com, and more. I am currently the Editor of a local city magazine and the mother of three children.
Hire Maria B