5 Personal Strategies for Success
A Scripted Freelance Writer Writing Sample
What does personal success mean to you? Perhaps it's to have a happy family life, take a holiday, improve your health or invest in property. No matter the goal, when you put these five personal strategies into place, you're guaranteed to fast-track the outcome.
1. Practice intentional thinking
With all the little stresses of day to day life, it's easy for our minds to run out of control, leading to mistakes, missed opportunities and unnecessary anxiety. Simply put, intentional thinking is being aware of your thought processes, in order to direct them towards proactive outcomes. Tools to help you become more mindful of your thoughts, include yoga, meditation and using breathing techniques throughout the day, to remind yourself to live in the present moment.
2. Be decisive about your priorities
In a world with millions of options available, being decisive about priorities can be deceptively hard. Without doing so however, it's likely you'll only reach the half way mark with a few goals, rather than kicking the most important. Funnily enough, choosing which goals to pursue, and in what order, is a simple process when you follow your highest inspiration. This way, if you have to make some sacrifices along the way - which is unavoidable with most life goals – your inspiration will keep you on track, because you know your goal is truly worthy.
3. Cultivate persistence
Without persistence, it's hard to even get a mound of washing done, let alone build your own business or develop good life relationships.
Persistence is often overlooked, as one of the most necessary personal strategies towards success. Society tends to place more attention on obvious attributes, like natural talent or even luck, rather than the hard work that goes on behind the scenes. Without persistence, it's hard to even get a mound of washing done, let alone build your own business or develop good life relationships. It's a skill like anything else, and consistent practice will make perfect.
4. Don't sit on the fence
Without getting out of your comfort zone on a regular basis, chances are you'll be stuck in past successes, rather than focusing on new ones. This can lead to complacency, whereby inspiration is smothered by routine and stagnant behaviours. Try to do something new every day, challenge your thought patterns regularly and don't be scared to speak your truth, in order to continue personal growth.
5. Always keep an eye on the 'bigger picture'
When you look into the lives of successful entrepreneurs, like Richard Branson or Steve Jobs, it's obvious that their ability to keep an eye on the 'bigger picture', lead to ever-evolving visions – and completion of their goals. It's about being able to separate yourself from trivial things, in order to stay focused on your big dreams, no matter what they are.
This way, you can confidently take each small step towards success and enjoy the journey, knowing it'll all be worth it when you get there.
---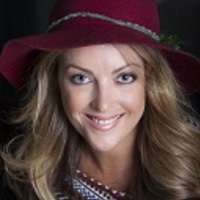 Nicole Leigh West is an Australian-based novelist, travel and lifestyle writer. Her work has been published across numerous international publications, including The Huffington Post, Remote Lands Travelogues, KAYAK Travel Hacker, International Diver Magazine, Lifehack, momondo and Vacations & Travel Magazine. Careers as a professional dancer, Reiki practitioner and entertainment director - plus travel to over 60 countries - provides authentic, practical experience within the genres of health, fitness, entertainment, creative arts, travel and lifestyle. Extensive copywriting experience with major companies includes social media management, WordPress, SEO content, image sourcing, and in-depth research skills.
Hire Nicole W